well-known artist Jay Shinn will present at SAAC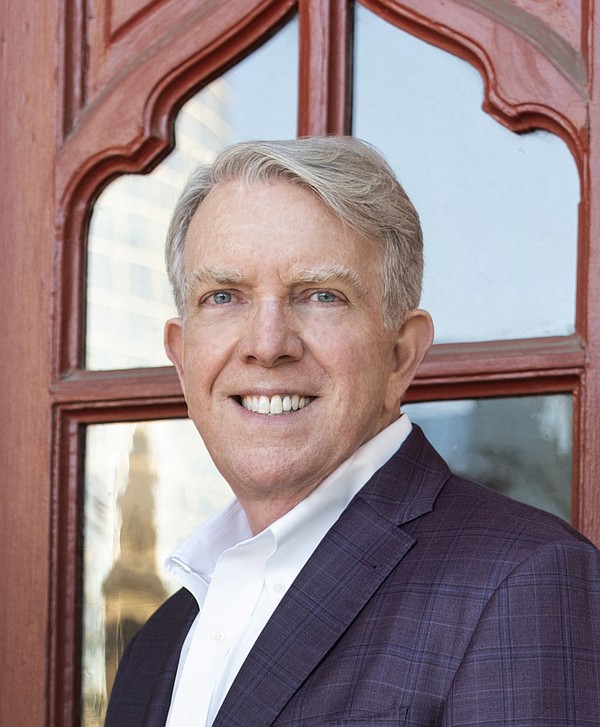 During the month of July, the South Arkansas Arts Center will present a visual art exhibit titled "Step Forward / Stand Back," by internationally renowned artist and Magnolia native Jay Shinn.
Shinn's work, which will fill the Merkle and Price Galleries, includes large-scale graphic abstract paintings, as well as several works incorporating elements of neon light. The exhibition opens to the public on July 1 and ends on Saturday July 24 with a vernissage at 6 p.m.
Shinn, who was born in Magnolia and took some of his first art classes at SAAC, now lives and works between Dallas, New York and Berlin. He received his BFA from the Kansas City Art Institute and is an alumnus of the Skowhegan School of Painting and Sculpture.
Known for his large-scale public art light installations of projection paintings and neon lights, Shinn has spent his career exploring minimal geometric abstraction through color and light. His works are part of numerous private and public collections around the world, including Houston Intercontinental Airport and Hobby Airport; Dallas-Fort Worth International Airport; Texas A&M University Zachary School of Engineering Educational Complex; and Kansas City Chief's Arrowhead Stadium.
"Step Forward / Stand Back" was created by a distinct moment in time. When the COVID-19 pandemic abruptly interrupted all of our lives, Shinn's busy travel and exhibition schedule was instantly cut short. This big break, however, created a space for reflection and brought his thoughts back to the South Arkansas Arts Center.
The works included in this exhibition represent the strength of his unique voice in color, light and movement. They also make a direct connection between his early efforts as a student artist at SAAC – an example of which can be seen right inside the gallery door – and his mature work in neon, acrylic and projection.
The exhibit can be viewed between 9 a.m. and 5 p.m. Monday through Friday at the South Arkansas Arts Center at 110 E. 5th St. in El Dorado. For more information, call 870-862-5474 or visit saac-arts.org.