'We the People': Exhibition Featuring Historical Documents Opens at Crystal Bridges | New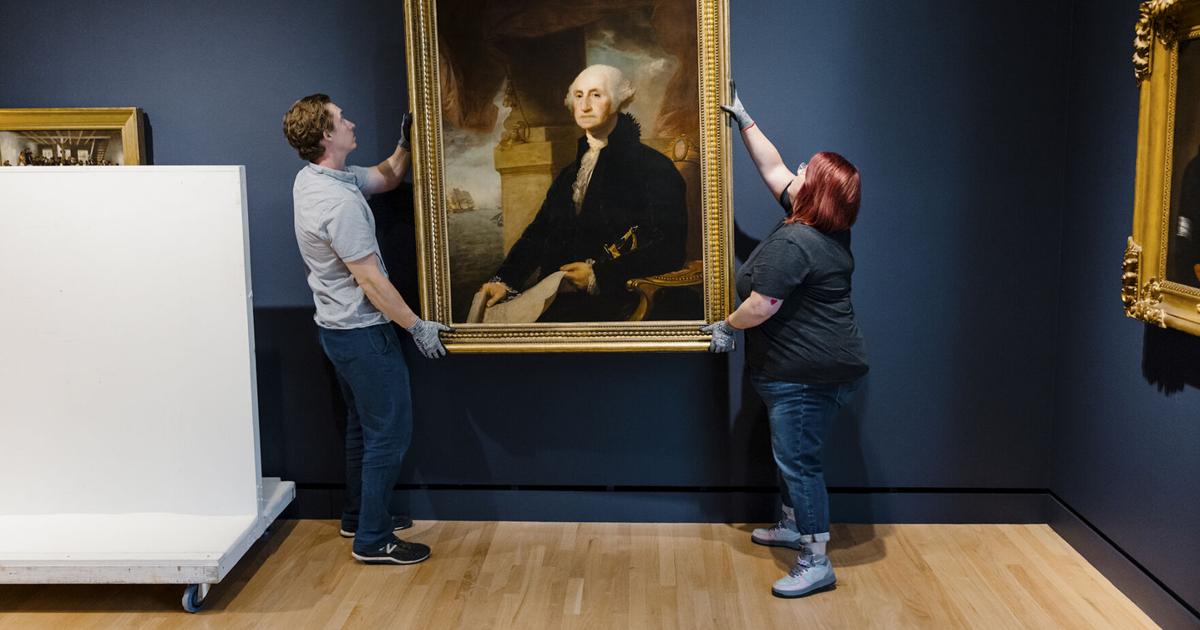 BENTONVILLE, Ark. — A woman quietly wiped away a tear.
A family of four stood in silence, quietly saying the famous words. A young man took a photo with his phone, taking the time to carefully frame it.
Patrons visiting the Crystal Bridges Museum of American Art on Thursday night were the first to see a rare and original copy of the US Constitution, created in 1787, and one of only 11 in existence.
The document, the supreme law of the land, is now on display in the museum's modern art gallery until the end of this year.
It's "the one and only place you'll see it," said Rod Bigelow, executive director of the Northwest Arkansas Museum, calling the exhibit a "rare and wonderful opportunity."
Remember, he said, "this is one of only 11 known copies of the official printing of the Constitution. There is the original document that will never leave Washington, D.C. "The copies were" the message that was sent to colonies and important people for the first time," he said, as Americans learned for the first time about the founding principles of the country's young central government.
The Constitution – along with the original copies of the Declaration of Independence, the draft Bill of Rights, as well as the Articles of Confederation – are the main attractions of the exhibition "We the People: The Radical Notion of Democracy", which is now open.
"We're an American museum, and I don't know if you can get much more American than the Constitution, the Declaration of Independence, and the Bill of Rights," Bigelow said.
Admission to the exhibit is free to the public, although reservations for a timed ticket are required.
"We're starting to hear from many people who will travel far and wide to come and visit this unique opportunity," Bigelow said. "I think you would have to travel to Washington, DC, to be able to see some of the documents in one space.
"These documents, he says, don't come out very often; they are several hundred years old and are sensitive to light… so we have the opportunity to be able to show them for six months. After that, "they will be set aside for several years" to be preserved.
Historical documents are housed in orange glass display cases in front of the two tinted glass doors of the exhibition. Banners hanging from the ceiling indicate which showcase houses which document.
"What's great about this exhibit," Bigelow said, "is that these important documents are placed in the context of wonderful artists and their work, really telling the story of America."
In the first of two exhibition halls, portraits of America's founding fathers are prominently displayed on the walls – George Washington, Thomas Jefferson and Alexander Hamilton. Directly below John Trumbull's portrait of Hamilton is a glass display case displaying book copies of the Federalist Papers, a collection of articles written by Hamilton, James Madison, and John Jay that promoted the U.S. Constitution to the masses. There are also portraits of Native American leaders, including John Mathies' depiction of Seneca Chief Red Jacket.
Equality, justice and struggles for freedom are explored in detail in the second exhibition hall, primarily through 20th century artistic works by Jacob Lawrence, Gordon Parks and others, while living artists such as Roger Shimomura and Luis C. Garza address Americans' ongoing struggles for equality.
Crystal Bridges officials expect between 400,000 and 500,000 visitors during the six-month exhibition – "it's probably going to be the biggest exhibition we've had here – and it's all free, so it's a great opportunity", did he declare.
Bigelow hopes visitors will win by seeing the exhibit.
"One is to recognize how unique and radical our form of government is, as a nation, and of course the importance and symbolic nature of these documents that bind us together as a country," he said. he declares. "There are so many stories of America that can be told, and they can only be told through the guiding principles of these documents. And then to think about the power and responsibility of each individual. When you come together as a community, you have a role in how this country is governed, you have a responsibility to vote, you have the opportunity to speak up – that's really at the heart of what makes us Americans I think sometimes we overlook them, and we just don't think about how amazing this type of government is.
"We feel like we're at a very defining moment in our history," Bigelow said, "and it's really a time for us to really slow down and really think about the founding of the country and think about how we have influenced and changed the way we exist as communities and how we can achieve a level of unity… which can lead to positive change.