Warhol's Marilyn Monroe Portrait Could Set $200 Million Art World Record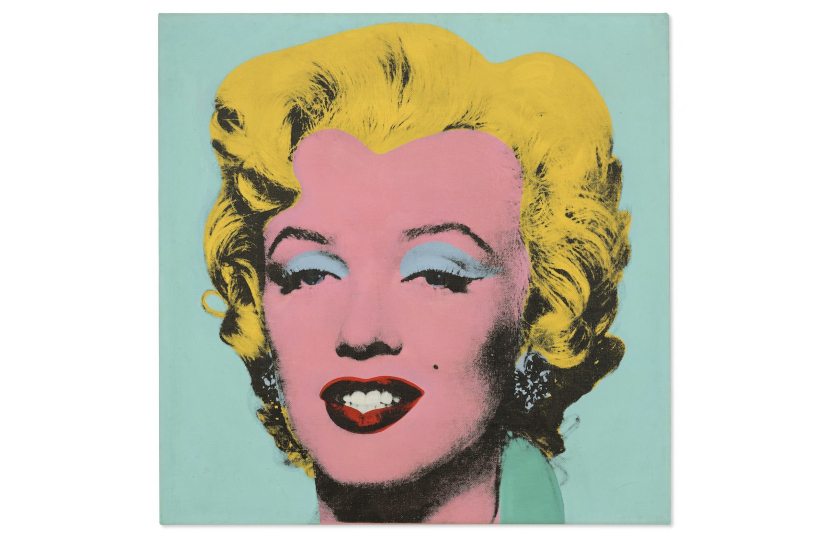 Andy Warhol's iconic 1964 portrait of Marilyn Monroe is set to become the most expensive 20th-century work of art ever sold at auction.
The work, titled Shot Sage Blue Marilyn, has been described as "the most significant painting to come to auction in a generation".
It will be offered at Christie's in May with an estimate of $200 million: the highest pre-sale auction estimate ever given to a work of art.
"Alongside Botticelli's The Birth of Venus, Leonardo da Vinci's Mona Lisa and Picasso's Les Demoiselle d'Avignon, Warhol's Marilyn is categorically one of the greatest paintings of all time," said Alex Rotter, president of Christie's Art of the 20th and 21st centuries.
The current auction record for a 20th-century work of art was set in 2015, when Pablo Picasso's "Women of Algiers (Version O)" sold for $179.4 million.
Shot Sage Blue Marilyn will also smash the current record for a Warhol work at auction, which was set in 2013 when Silver Car Crash (Double Disaster) sold at Sotheby's for $105.4 million.
The painting was acquired around 40 years ago by art dealer Thomas Ammann and will now be sold by the Thomas and Doris Ammann Foundation in Zürich, Switzerland.
All proceeds from the sale will benefit charitable causes, which would represent the largest philanthropic sale since the Rockefeller auction in 2018.
For years, Andy Warhol was considered by experts as "the barometer of the art market".
And with the auction market currently booming, a new world record price could trigger an even bigger increase in the price of modern art across the board.
"Every time a painting like this comes up for auction, it changes the market not just for Warhol, but for the art market itself," Rotter said.