Venues heat up with the best shows in the industry | arts and culture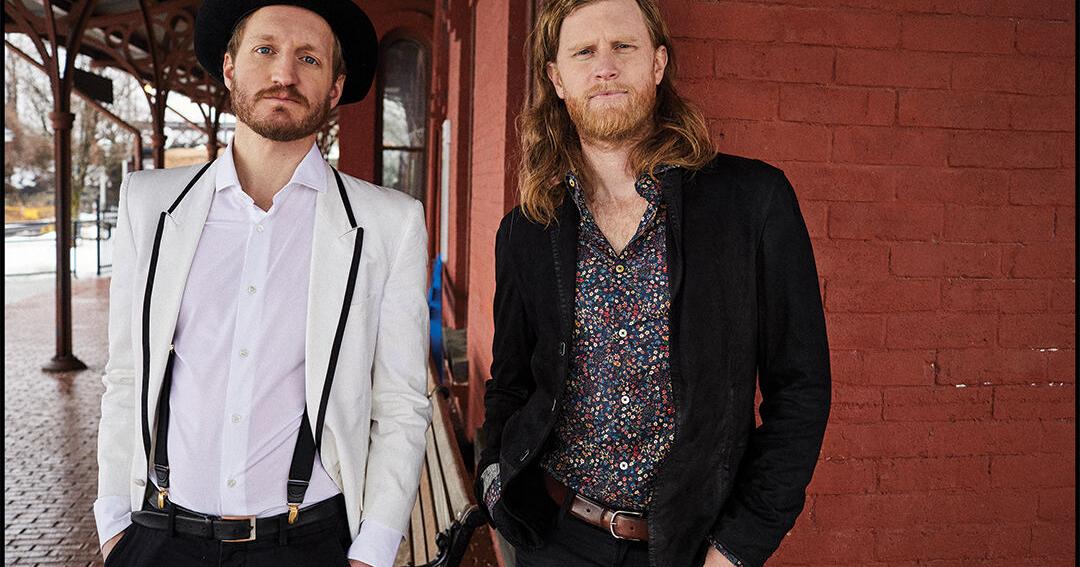 If there's anything we've learned from the pandemic, it's that artists are passionate. They continued to play for us, but in a new area: livestreaming.
Now that the pandemic is subsiding, artists are returning to the stages.
Welcome to the LA Downtown News summer guide. Take a look here and buy tickets to support the people who lifted our spirits during the pandemic. Here's a snippet of upcoming shows on DTLA.
Venues like Pershing Square Downtown Stage as well as the DTLA Proud Festival are expected to announce details soon.
New
Ahmanson Theater
135 N. Grand Avenue
213-628-2772
"Hadestown"
As of May 29
Intertwining two mythical tales – that of young dreamers Orpheus and Eurydice and that of King Hades and his wife Persephone – "Hadestown" is a hopeful theatrical experience that grips audiences.
"Come from afar"
May 31 to June 12
"Come From Away" tells the remarkable true story of 7,000 stranded passengers and the small Newfoundland town that took them in. On September 11, 2001, the world stopped and the next day their stories moved everyone.
"Dear Evan Hansen"
June 29 to July 31
The musical follows Evan Hansen, a high school student with social anxiety, "who invents an important role in a tragedy he did not deserve".
"Prom"
August 9 to September 11.
"The Prom" is a new musical about the great stars of Broadway on a mission to change the world and the love they discover that unites them all.
"Oklahoma!"
Sept. 13 to Oct. 16
The first musical written by the duo Rodgers and Hammerstein, "Oklahoma!" is based on Lynn Riggs' 1931 play "Green Grow the Lilacs". Set in farming country outside the town of Claremore, Indian Territory, in 1906, it tells the story of farmer's wife Laurey Williams and her courtship by two rival suitors, cowboy Curly McLain and the sinister and creepy Farmer Jud Fry. A secondary romance concerns cowboy Will Parker and his flirtatious fiancée, Teen Annie.
Following
Crypto.com Arena
1111 S. Figueroa Street
Mixtape Tour: New Kids on the Block:
May 27
Pancho Barraza: June 18
Nick Cannon Presents: MTV "Wild 'N Out:" June 26
Broncos: July 22
Honey San Marcos: July 23
Maverick City Music x Kirk Franklin: July 24
James Taylor: July 28
The Lumineers: July 29
Shawn Mendes: September 10 to September 11
Following
Dorothy Chandler Pavilion
135 N. Grand Avenue
"Aida"
As of June 12
Latonia Moore and Russell Thomas star as secret lovers from rival kingdoms in the lavish spectacle 'Aida,' directed by Francesca Zambello and directed by James Conlon.
"The Shine of Light"
June 18
Renée Fleming and Rod Gilfry return to LA Opera for the Kevin Puts song cycle, which chronicles the romance of artist Georgia O'Keeffe and her mentor-turned-husband Alfred Stieglitz. New Zealand-born conductor Gemma New makes her LAO debut conducting the LA Opera Orchestra.
Following
Great Shows at California Plaza
340 S. Grand Avenue
June 4: COLA 2022 scholarship artists
June 11: Together Aditya Prakash and Nick Smith
June 18: Lucky Diaz and the Family Jam Band
June 25: Boleros De Noche: Tribute to Agustin Lara
July 2: "A Midsummer Livestream" (online only)
July 9: Scary Pockets and Rozzi Crane
July 16: World Stage presents Black Nile and Linafornia
July 23: The Pakistan Arts Council presents Ali Sethi
July 30: KCRW Summer Nights
August 6: Melissa Polinar
August 13: Extra Ancestral
August 20: Farhang Foundation
August 27: Dublab presents Alice Coltrane: An Expansive Spirit
September 3: KCRW Summer Nights
September 10: The Fountain Theater presents Citizen: An American Lyric
September 17: Cumbiaton
September 24: Renée Goust
Following
Microsoft Theater
777 Chick Hearn Yard
Volver Juntas: June 4
Gerardo Ortiz: July 9
Funk 'N Soul Fest: July 16
Eden Munoz: July 29
Your actual reading list: July 30
Bud Light Seltzer sessions with Teo
Gonzalez and Rogelio Ramos: August 6
Los Inquietos Del Norte: August 12
Russell Peters: August 13
70s Soul Jam: August 26
Following
The Music Center
135 N. Grand Avenue
DTLA Dance
June 3 to Sept. 2
The Music Center's Dance DTLA series is back to dance on the Music Center's Jerry Moss Plaza. LA's top dance instructors in forms like Salsa, Bollywood, Colombian Cumbia, Disco, and Bachata offer beginner's dance lessons with easy-to-follow steps so guests can be prepared.
June 3: Motown
June 17: Salsa
July 8: Hip Hop
July 15: Bollywood
July 22: Colombian cumbia
July 29: Argentinian tango
August 5: Voguing (the official launch of DTLA Proud, dtlaproud.org)
August 12: K-pop
August 19: Disco
August 26: Bachata
September 2: Samba
Following
red cat
631 West Second Street
213-237-2800, redcat.org
"American Artist: Shaper of God"
May 28 to October 2; opening and conversation with the artists on May 31
Featuring several new commissions spanning video, installation, sculpture and drawing designed for Redcat, "American Artist: Shaper of God" is inspired by the novels of science fiction author Octavia E. Butler, from life and the lives of others in the African Diaspora who trained and were trained by Altadena and Pasadena.
Pan-African Peoples Arkestra
June 4
The Pan Afrikan Peoples Arkestra is a black music ensemble from Los Angeles founded in 1961 by Horace Tapscott. The group began as a collective of jazz musicians in response to racial inequality in the United States. Biased artists who saw opportunities denied them found an outlet to express themselves through the Ark.
Dana Berman Duff: short films
June 6
Dana Berman Duff's program includes selections from the Catalog series, in which fantastical paintings and objects taken from the pages of a counterfeit designer furniture catalog are reworked into reflections on the control and sale of desire. Duff's art is in the collections of the Museum of Modern Art and the New Museum of Contemporary Art, and his films have screened at Toronto, Rotterdam, Edinburgh and other international film festivals.
Carl Hancock Rux & Carrie Mae Weems: "The Baptism"
June 9
Written and performed by Alpert Award-winning poet and artist Carl Hancock Rux, "The Baptism" is a three-part poem and tribute to the legacy of civil rights leaders John Lewis and CT Vivian. This live event will also include two iterations of a short film – "The Baptism" and "The Baptism" (rhetoric) – directed by flagship artist Carrie Mae Weems, the latter featuring an original score by the songwriter- Grammy nominated performer Meshell Ndegeocello.
Ensemble Partch and Vox Dance Theater
June 17 and June 18
The Grammy Award-winning Partch Ensemble returns to Redcat with two world premieres. Sarah Swenson & Vox Dance Theater return for a live performance of the entire triptych of "Plectra & Percussion Dances," the composer's 45-minute "Dance Theater Evening" that has never been choreographed in its entirety since. that it was written 70 years ago.
Kaneza Schaal: "KLII"
June 23 to June 25
"KLII" exorcises the ghost of Belgian King Leopold II through a mytho-biographical performance by director Kaneza Schaal. Conceived and co-directed by Christopher Myers, "KLII" is inspired by Mark Twain's "King Leopold's Soliloquy," a fictional monologue written after Twain's visit to the Congo Free State, and the independence speech of Patrice Lumumba in 1960 in the Congo.
New Original Works Festival 2022
(artists to be determined)
August 18 to August 20; August 25 to August 27; Sept. 1 to Sept. 3
The New Original Works Festival is a three-week interdisciplinary program featuring a variety of short works and a few longer projects as it premieres in Los Angeles.
Following
Walt Disney Concert Hall
111 S. Grand Avenue
Gustavo Dudamel conducts
Beethoven's 9th
May 26 to May 29
Written when Beethoven was completely deaf, this epic piece has three movements that end with vocals. To start the evening, the musical and artistic director Gustavo Dudamel gives world premieres of the music of the composer of Peruvian origin Gonzalo Garrido-Lecca and the Mexican Francisco Cordes-Alvarez.
"Wait, we will win!"
with Nathaniel Gumbs
May 29
Nathaniel Gumbs honed his musical craft by learning to play by ear at his Baptist church in the Bronx, sneaking out on Saturday nights to learn how to play the church organ. Currently director of chapel music at Yale University, Gumbs has championed traditional spirituals, recording an album with Dashon Burton titled "Songs of Struggle," as well as underperforming music by black composers.
"Still and Negron" with Gustavo Dudamel: Festival of Power to the People
June 2 and June 5
Gustavo Dudamel conducts the most recognized symphony by the doyen of African-American composers, William Grant Still. The program also includes a world premiere by multi-talented composer Angelica Negron, born in Puerto Rico.
"Canto en Resistencia": power to the people! Festival
June 4
Gustavo Dudamel conducts the LA Phil with music by Angelica Negron and a world premiere by Victor Agudelo. Special guest singers join the orchestra to celebrate protest music from Latin America and the United States.
Dr. Angela Davis: Power of the Imagination: The Role of Art and Creativity in Social Change. Power to the people! Festival
June 5
Researcher and activist Angela Davis discusses the role art has played in social justice movements and its potential to bring about change today.
"Place": power to the people! Festival
June 7
Hearne's "Place" explores the complex and controversial map of the place everyone calls home. Co-produced and co-commissioned by Beth Morrison Projects.
My Laferte
June 8
Singer-songwriter Mon Laferte is a beloved musician in Chile. His music brings together the sound traditions of his native country and that of Mexico.
Emmylou Harris
June 11
The winner of 14 Grammy Awards returns to the Walt Disney Concert Hall for the first time since 2005.
Olafur Arnalds
June 14
Composer and multi-instrumentalist Olafur Arnalds has played in metal bands and toured in a dance music duo, but the music he releases under his own name has been called a "sign of magnificent melancholy". Her most recent album, 2020's "Some Kind of Peace," has been hailed for its jaw-dropping vulnerability.
Bach's "Mass in B minor"
June 25 and June 26
Bach spent his final years composing and compiling a lifetime's worth of his most powerful music in this unique work, which Robert Shaw called "the most remarkable musical allegory of human existence – its pain, its aspirations and its promises".
World Projects "Sounds of Summer" Festival in Los Angeles
June 28
The 2022 Los Angeles "Sounds of Summer" Festival presented by World Projects Corporation offers the best ensembles from across the country the chance to perform at this world-class venue. This year's concert features ensembles from Oregon and California.