The Art Scene: New Artists Reflected in "Windows Alive!" | Explore Yakima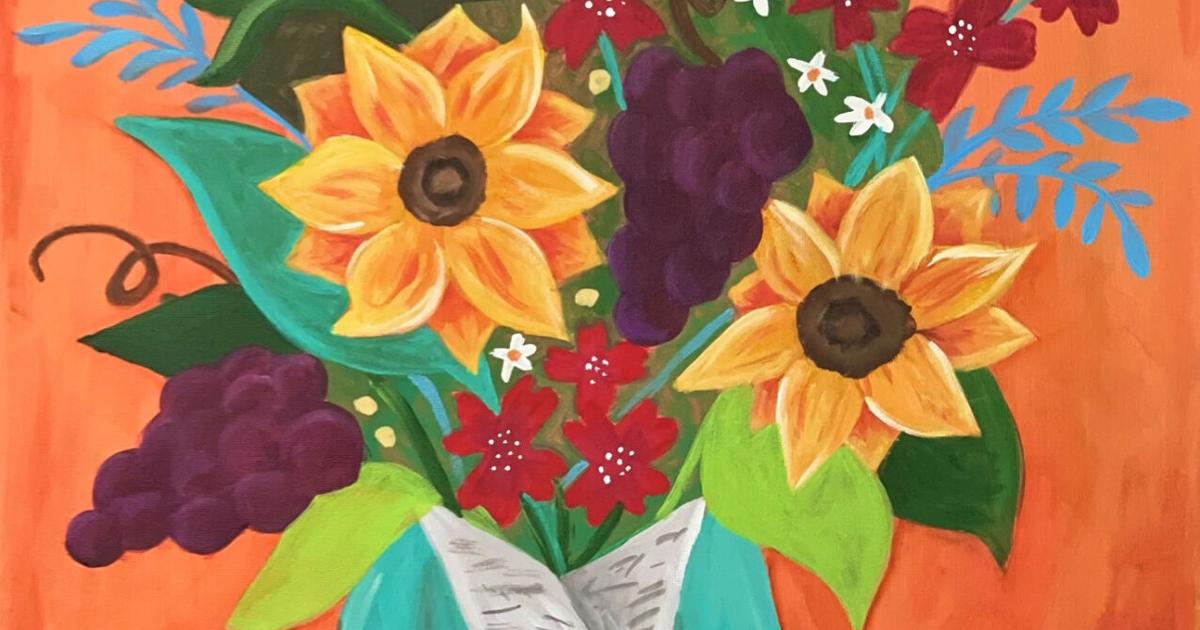 "Windows alive! is part of an ongoing effort by the Yakima Arts Commission, an advisory group appointed by the Yakima City Council, to harness the creativity of artists in central Washington to reinvigorate empty downtown storefronts and bring public art to downtown Yakima. The current storefronts are on Yakima Avenue between the Maison Hotel and Third Street.
On Friday, the new set of artists began showing their work. On show are Jarda Kelley, Kiera Mehl, Makenzy Mehl, Pamela Edwards, Sheryl Pickering, Susan Hahn and Tanya Perez.
"The theme of my earrings is art with my hands. In each work, I like to show the detail and bring out the color, even if it takes a lot of my time. I express my emotions and feelings through my hands on every piece of art," says Tanya Perez.
"Although I started painting in college, studying, living abroad, my career and the education of my two boys left me little time to paint," says artist Susan Hahn. "Since my retirement six years ago (as a commissioner of the court and later as a judge of the Superior Court), I have painted almost every day and I enjoy it very much. I maintain studios in Yakima and Mazama.
Sheryl Pickering writes that as a hobby photographer, "I enjoy taking pictures of the landscapes and wildlife of the Yakima Valley and being inspired by them. I am grateful to capture some of the visual beauty of our region, but painting is a way for me to explore the unseen magic of these experiences, using a combination of colors on a blank canvas to create the remnants of the images, sounds, scents and the emotions of being surrounded by nature."
Pamela Edwards is a "self-taught artist who explores folk art and abstract expressionism in oil pastels and acrylics". Recently retired, she finds her passion for painting "devouring". Pamela and her husband, Stephen Stokesberry, also an artist, were "drawn to the Yakima Valley by the blue, blue skies and the almost daily appearance of the sun. They found a small red farm on this side of the mountains that needed of love and moved from Seattle.
"Each of the original characters I created has a different story and view of the world they live in," writes Makenzy Mehl. "Besides drawing, I also love taking pictures of the beautiful nature around me and sometimes that's what inspires me to create some of the characters I've created.
Kiera Mehl, a 13-year-old artist, also creates quirky characters, often referred to as OC. "They are unique – mostly they were made during times of boredom. I wanted to create these works of art to feel engaged. They all have different personalities, different life experiences and are from different planets .
David Lynx is Executive Director of the Larson Gallery at Yakima Valley College. He writes this weekly column for Explore. Learn more at www.larsongallery.org.