The 'Art of Creativity' exhibition at Red Bluff | Corning Observer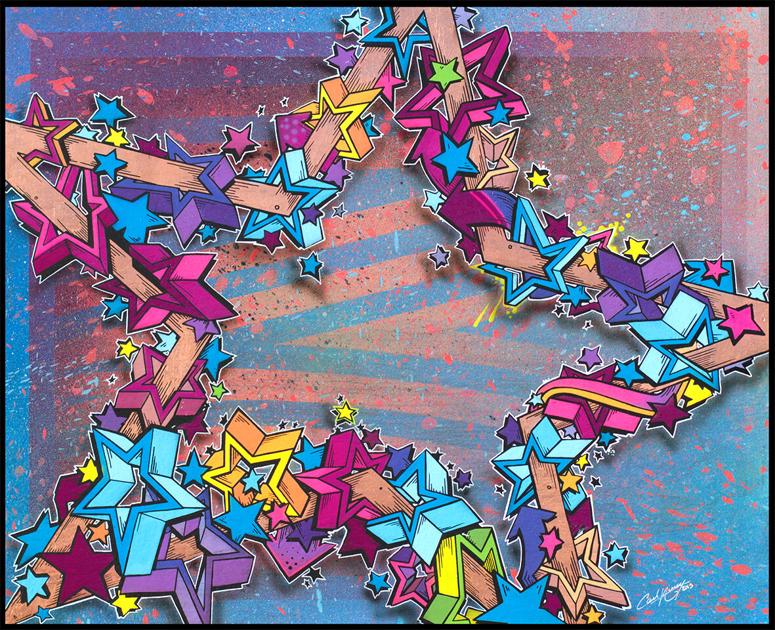 A wide range of art forms will be featured in the Main Event Gallery's exhibit, "The Art Of Creativity," October 1-30. A reception for the many participating artists will be held from 5:30 p.m. to 8 p.m. on Friday, October 1, at the Gallery, 710 Main St., Red Bluff, with an open theme, the art will be left to what can be imagined by artists.
Airbrushed murals by artist Carl Avery can be seen on the walls of many public buildings in the Northern State. But this is only a small part of his artistic achievements.
"I've always drawn since I was a little kid," he said. "It was a part of me and just something I did. I was fascinated that I could draw anything."
Avery's high school teachers recognized his talent and gave him the freedom to study different styles of art and artwork. His drawings evolved into paintings. When he was 13, his father bought him an airbrush which allowed him to explore other media such as car paints and enamels.
"My dad told me to train with it because someday I would make money and it would be my job." said Avery. "And he was right."
Avery started his own business while still in high school, painting buildings, cars and motorcycles. He later opened his own store in Cottonwood.
He uses digital art to compose his murals.
"I scribble all over the building to find reference lines. Then overlay my digital design over a photo of it on the computer and create a scale grid, which I use as a reference for airbrushing the art on the wall, "Avery said.
Of American origin, he also paints works of art reflecting his culture.
His prints are available on his website at www.carlaverystudios.com.
Fiber artist Natalie Caldwell learned to embroider from her mother and quilt from her grandmother when she was in first grade and has spent the past 40 years creating her own quilts. She always had a flair for design and architecture.
Her quilts range from traditional patterns to animals and scenic subjects. She looks for things that inspire her.
"I tend to go for bright, cheerful colors," she said. "I make quilts because it brings me joy in my life."
Caldwell moved to Red Bluff after his house burned down in the Paradise Fire. She was only able to save three of her quilts and had to start all over again, buying new fabrics and new machines to continue her craft.
Getting involved in the Red Bluff Quilters Guild has opened up a whole new life for Caldwell. She is now vice president of the Guild and teaches sewing classes at home, making quilts and other fabric items.
"My whole life has blossomed in this wonderful quilting and sewing wonder," she said. "I love that you can express your uniqueness in your quilts by choosing fabrics, textures and colors. Each quilt is different because it is a personal expression."
Sculptor Jay Murphy, a well-known Gallery exhibitor, will showcase some of his imaginative abstract pieces, which he describes as concept paintings made on flat clay slabs, placed in specialized frames, and are wall sculptures. They can also be displayed on pedestals or easels.
The exhibition is sponsored by the Tehama County Arts Council. The opening hours of the gallery are 11 a.m. to 5 p.m., Thursday, Friday and Saturday. For more information, send an email to [email protected], or www.tehamaarts.org.