Tezos' new permanent collection will champion unsung crypto artists – SURFACE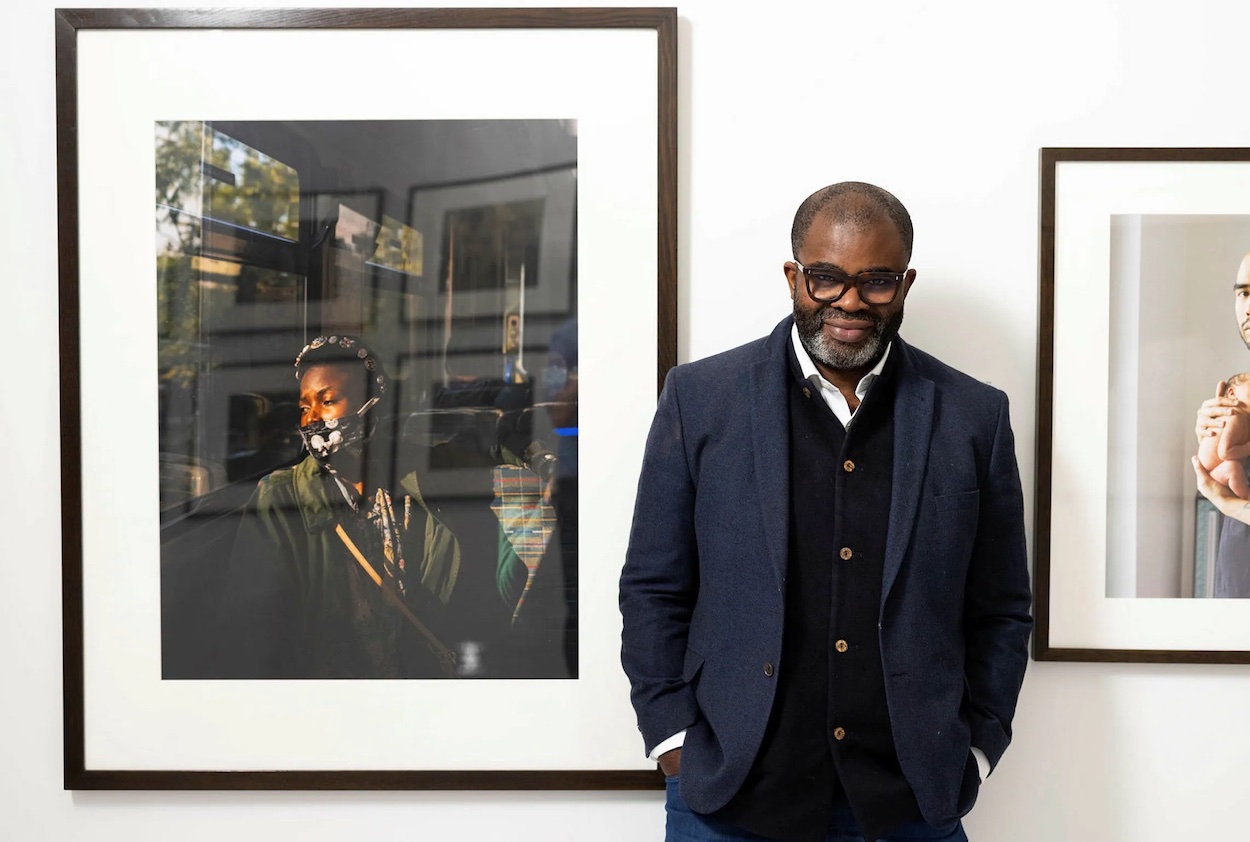 Tezos is quickly becoming one of the go-to blockchains in the art world, especially among creators who have embraced NFTs but are worried about the high minting fees and environmental impact of chains like Ethereum. The Tezos Foundation, Switzerland's not-for-profit arm of the energy-efficient blockchain, is further cementing its status as a player in the art world by launching the Tezos Foundation Permanent Art Collection, which aims to celebrate artists who push the boundaries. of the NFT space.
For the inaugural collection, the foundation has allocated $1.2 million to renowned photographer and activist Misan Harriman, who will curate a digital art gallery that will debut this summer. Harriman's curation will showcase a range of artists across the Tezos ecosystem with a particular focus on emerging talent from Africa and Asia, two regions often underrepresented in the NFT community. A creative director and esteemed activist who rose to prominence as a Black Lives Matter protest photographer, Harriman became the first black person to grace the cover of British vogue. Edward Enninful, the magazine's editor, describes Harriman's work as "epoch-marking".
"The Tezos Foundation's permanent collection will support and celebrate a new generation of artists who have chosen an intelligent path to being themselves," Harriman said. "As the first curator of this collection, I want to make sure the world sees the diverse voices that are doing truly amazing work with crypto art. We will be stewards of this new community.
Tezos made waves last year at Art Basel Miami Beach when it staged an immersive installation by German artist Mario Klingemann in which visitors created their own NFTs – an abstract digital portrait rendered using a algorithm – on the Tezos blockchain. Tezos plans to continue this summer at the Art Basel fairs in Hong Kong and Basel, Switzerland, as an official blockchain partner.
Despite the success of Tezos, the NFT market is suffering: it saw a steep 92% decline in transactions compared to the same period last year and recently lost $1 trillion in value, prompting comparisons with the dot-com collapse of the late 1990s. Crypto trading platform Coinbase unveiled its highly anticipated first NFT market on May 4 and reported 110 slow trades and $60,000 in sales.
Crypto enthusiasts remain optimistic, dismissing speculation of a crash as an inevitable market fluctuation due in part to the free fall of the stock market spurred by inflation, soaring global interest rates and the effects of the Russian invasion of Ukraine, as well as the unexpected collapse of the TerraUSD stablecoin which sent shockwaves through the cryptocurrency markets. (Stablecoins are pegged to a "stable" reserve asset like the US dollar or gold, and supposed to reduce volatility compared to digital currencies that are not pegged like Bitcoin.)
The surface says: We've followed the rise of NFT art with intrigue and skepticism – there's a lot of wreckage out there. As with any emerging technology, things will change, but we are optimistic that NFTs will be able to support the art market – both digital and physical – in the future, but there will inevitably be difficulties in growth.