Terrance H. Turner, famous boat, painter of signs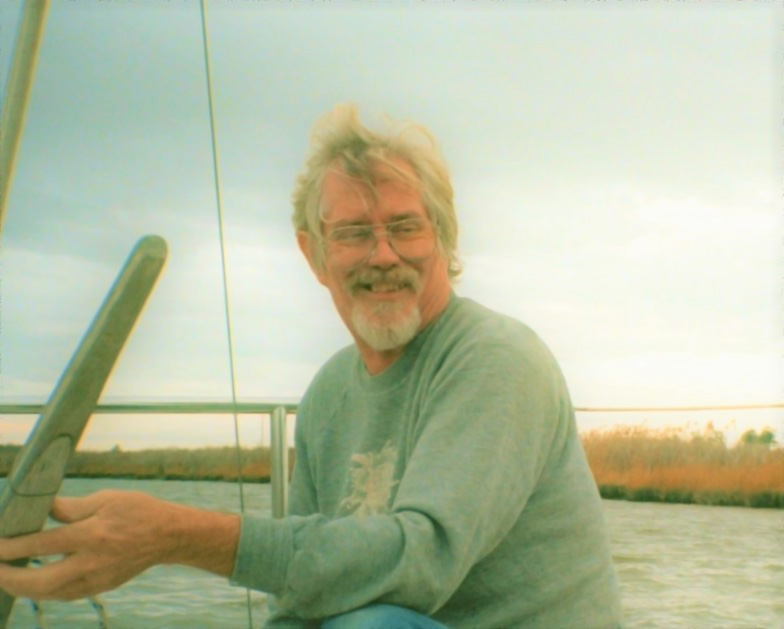 Terrance H. Turner, 81, of Lewes, passed away peacefully on Sunday, September 26, 2021. His best friend, companion and wife of 40 years, Margee, and his faithful dog Celli were by his side. He was born on June 20, 1940 in Baltimore, Maryland, the son of the late Holiday L. and Grace (Hughes) Turner.
Terry spent most of his childhood at Felton, graduating from Felton High School in 1958 with 23 classmates in his class. Immediately after graduation, at the age of 17, he enlisted in the Navy. At the time of his enlistment, the Navy had a program for enlisted youth that allowed them to serve only three years; he called it the "children's cruise". He was honorably discharged in 1961. He received his Merchant Navy credentials in 1962, and his love of water and boats continued throughout his life.
After returning home, he enrolled in evening school at Dover High School to study drawing and graphic arts. In 1963 he began his career in the State of Delaware, first as a draftsman in the Department of Highways and a year later in the State Planning Bureau as a cartographer. Office work was not okay with Terry, so in 1969 he took off his coat and tie and never looked back.
Terry lived his life the way he wanted. Like many young men in Lewes at the time, he held a variety of jobs including a fisherman, boatmate, shipbuilding and land construction, while maintaining his own business, Turner Signs and Graphics.
At one point it looked like Terry had painted the name and hail port on most of the boats in Anglers and Southside Marinas, known to be able to lean over the stern of the boat and paint perfectly upside down and back! He was the designated "shark teeth" painter for Delaware River & Bay pilot boats for many years. Terry has produced numerous billboards and commercial signs in Southern Delaware. He was an accomplished architectural model maker, having made models of the Monster Mile in Dover, the 9400 condominium in Ocean City, MD, and the old Lewes Library on Kings Highway. He was also an accomplished woodcarver, specializing in one-of-a-kind trekking poles and canes.
Terry would talk to anyone and always had a good story to tell. No matter where he went, he always met someone he knew (or who knew him). He loved his animals. You never knew what creature would be in House Turner, as he brought home many abandoned skunks, squirrels, and turtles. He always had a cat, a dog or both who were his constant companions.
In addition to his parents, Terry was predeceased by his brother, Dr. Morris Turner. He is survived by his wife, Margee (Brenneman) Turner; her son, Matthew Turner; her sisters-in-law; and several nieces and nephews.
The services will be private. A celebration of life will take place at a later date when all the friends can get together and tell all the crazy stories about Terry. We would like to thank the Tunnell Cancer Center for the wonderful care it has received over the past 12 years. Special thanks to Delaware Hospice, especially to its Nursing Assistant, Dayna, and its many caring nurses.
Arrangements have been made with Parsell Funeral Homes & Crematorium, Atkins-Lodge Chapel, Lewes.
In lieu of flowers, memorial contributions can be made in memory of Terry at the Tunnell Cancer Center, 18947 John J. Williams Hwy, Ste 10, Rehoboth Beach, DE 19971; Delaware Hospice, 100 Patriots Way, Milford, DE 19963; or a charity of your choice.
Visit Terry's Life Memorial webpage and sign their virtual guestbook at www.parsellfuneralhomes.com.