Take a look at MARN Art + Culture Hub's new Interval Café, which opens on October 29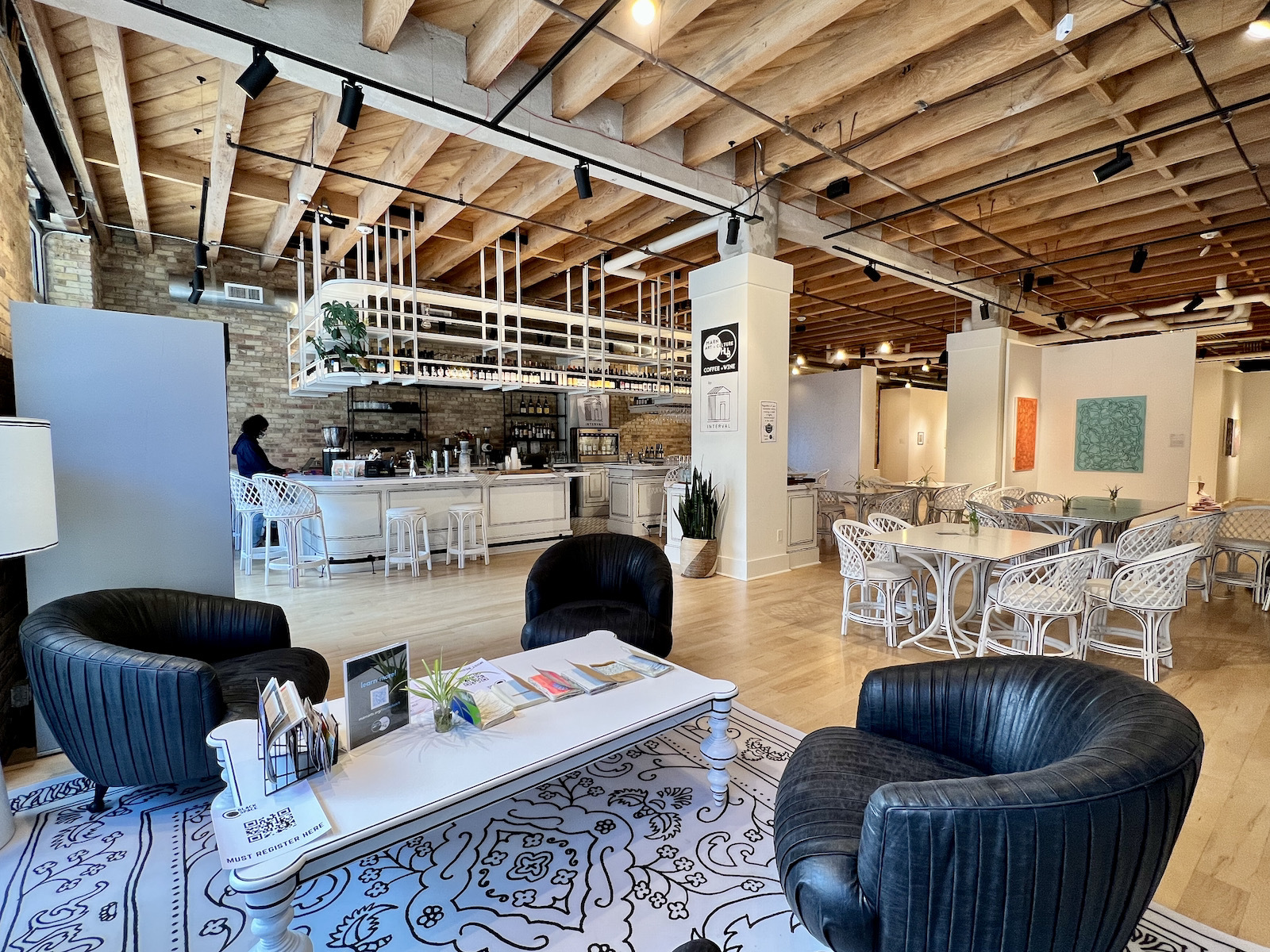 After a series of smooth opening-style events and previews, Interval will officially open its second café at the MARN Art and Culture Center, 191 N. Broadway in the Third Historic District on Friday, October 29
The cafe, which has been in the works for about two months, is a new addition to the long-running arts center, which provides a network for members of the creative community and offers support to emerging artists as they build their careers. MARN moved to Broadway Lofts from its old space in the Marshall Building this fall.
"We started out in a kind of backyard, providing a service for a series of MARN events," says Interval owner Ryan Hoban, noting that he wanted to be sure the cafe would suit their needs. Mark. "As we moved forward, we witnessed the true density of population and trafficking in the area. And while I was very successful at creating destinations, the idea of ​​running a cafe in a bustling neighborhood like Third Ward was really compelling.
Ultimately, he says, he agreed to staff the cafe, who will offer an Interval cafe menu, drinks, and a small cafe-style kitchen menu for MARN guests.
"We are delighted to have partnered with the best local roaster, coffee maker and friend of the arts," said Mal Montoya, President and CEO of MARN. "We have one of the brightest places here in the Arts and Entertainment District, and we are delighted to invite people to engage in the art of coffee, while also getting a taste of the work. exhibited by local artists. "
The spacious and bright cafe features high ceilings and sleek modern design elements accented by exposed Cream City brick walls.
The menu will include a wide variety of coffee and espresso drinks (from single origin espresso to lattes, Americanos and others). But guests can also enjoy a selection of natural wines or a selection of spirits and house cocktails, including vermouths, amaros, mimosas and gin tonics.
Homemade pastries and toast will complement the cafe's morning menu, with lunch options (including soups and sandwiches) as the day progresses. Bar snacks will also be available for those who wish to linger with drinks after 4 p.m.
Guests have the option of having a coffee (or a glass of wine) and perusing the art currently on display in the area just beyond the cafe. But they're also invited to feel right at home with a variety of seating options, bar tops or coffee tables, plus a lounge-style conversation space near the front windows.
"It's such a fascinating space, in and of itself, and it's a good match for what we're doing," says Hoban. "It's really cool to be able to be a part of the arts and entertainment district in a space that really showcases some of the best things in Milwaukee."
The interval at MARN opens Friday, October 29 at 8 a.m. The following hours will be Sunday to Wednesday 8 a.m. to 6 p.m., Thursday to Saturday 8 a.m. to 8 p.m.