Studies of impermanence: the works of Wanda Westberg dialogue with a deeper consciousness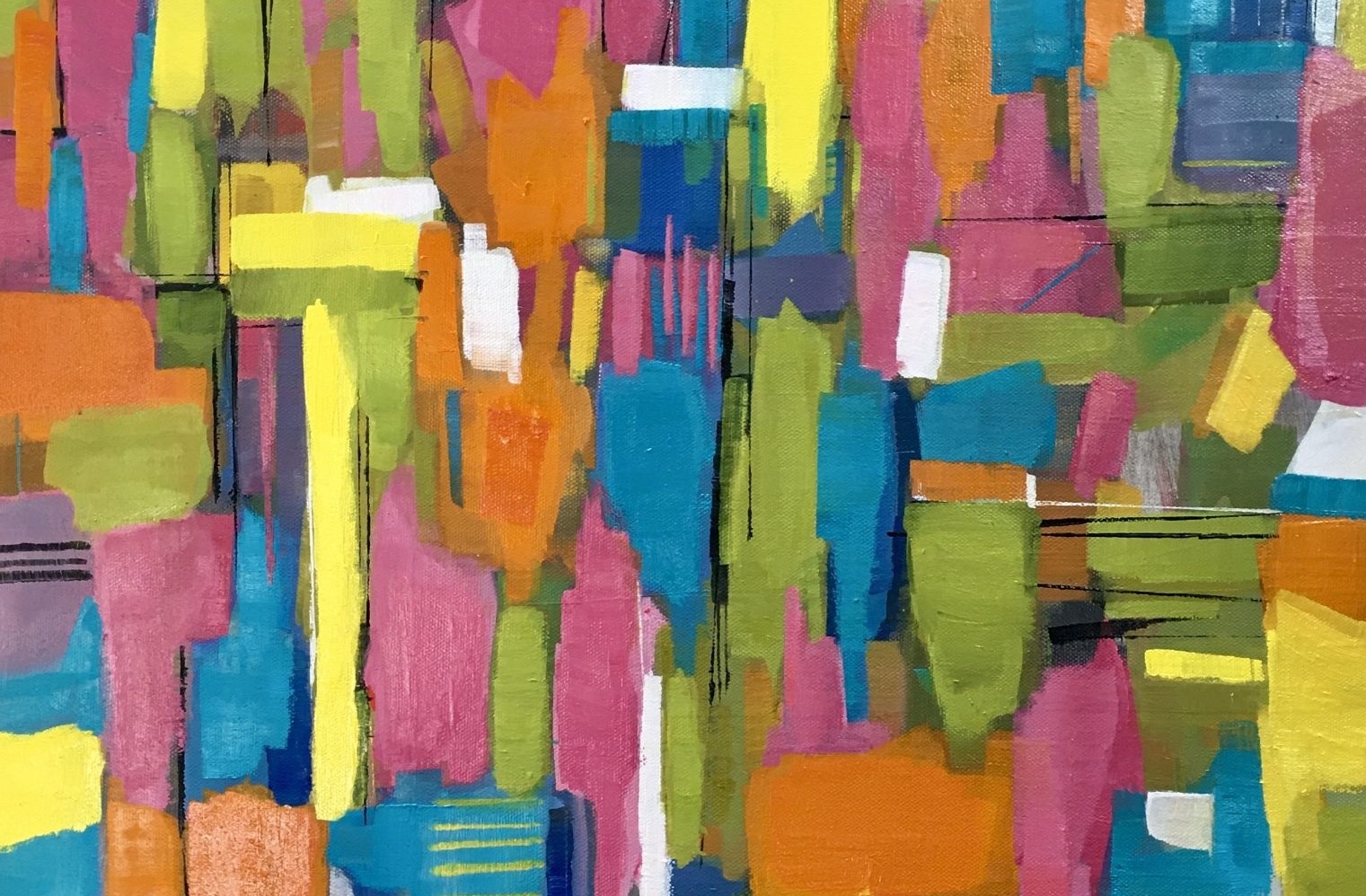 Painter Wanda Westberg wants to make a difference by inspiring change, evoking emotional response and giving back to the universe.
"Painting is a way to have a conversation with that deeper awareness that you can feel without thinking," Westberg told 48hills. "To be in touch with the original self – that place where we are all connected."
Westberg grew up in the Midwest, moving from Sioux Falls, SD to Minneapolis, MN while in elementary school. After high school, she knew California was her destination for college.
"When I saw the ocean, I never looked back," she said.
Westberg enrolled at UCLA to study art, but was discouraged after an adviser told her it was "not a good career for a woman." After graduating with a degree in English, she still aspired to pursue art and took every art extension course offered.
"When I discovered oil painting, I found my calling," Westberg said.
She studied with many respected artists, including Arnold Shifrin, a flamboyant expressionist who chronicled Topanga Canyon and Mexico and championed Los Angeles artists. He was her biggest inspiration, encouraging her to follow her own path.
An interest in Buddhism greatly influences and animates Westberg's work, and through his paintings the artist expresses an intuitive, curious and grateful nature. Working with Joko Beck, her teacher at the Los Angeles Zen Center, helped her discover that it is the ego that keeps us from true happiness.
"When I paint, there is no ego. Sometimes before, sometimes after, but not during! she says.
Westberg's home studio in North Berkeley is a spacious renovated two-car garage. Rick Irving, who designed many elements in his mid-century home, created the studio space. Skylights and track lighting were installed, and the walls and high ceiling beams were painted white, creating a dynamic light-filled workspace.
A typical day for Westberg begins with a walk in the woods and an early lunch before heading to his studio for the day, working until evening. Her favorite part is the beginning: mixing the paint, dropping it onto the canvas in random order. She may start with an idea, but that usually changes once the process begins, taking her in a completely different direction.
" I'm going with. More music, more paint, more brush strokes. I will leave it for a while then come back to revisit," she said.
Working in oils on primed and stretched canvas using large, inexpensive brushes, the paintings range in size from 6×6 inches to 4×4 feet. For Westberg, painting is meditation in action. When problems arise or something doesn't seem to be working, she sees it as an opportunity to deepen the paint. To see what is. This may mean wiping things down to discover the potential under a coat of paint or even starting over.
"Success depends on seeing the situation clearly and handling it skillfully without fear or doubt," she said.
Hmm. Sounds like a good principle for life. The artist elaborates on this concept further by saying that fear and self-doubt are always present, but being an artist is about quieting those voices and just being present and alert.
"I'm always surprised and grateful when a good painting arrives," she said.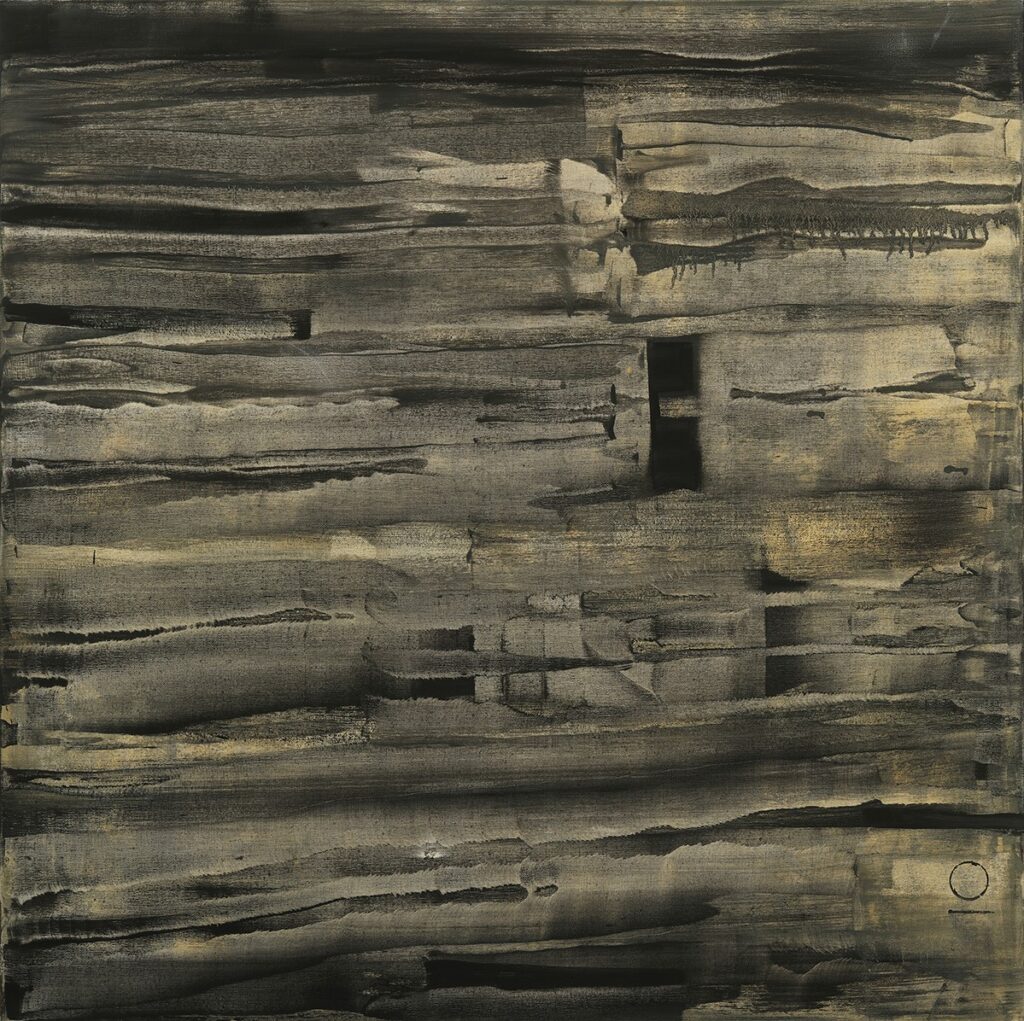 Westberg is interested in the impermanence of things, a Buddhist inquiry that was also the name of his last exhibition (in May 2022) at Berkeley's SHOH Gallery, which explored the concept in a series of 25 paintings and 10 works on paper.
Within the body of the work, Wabi-sabia Japanese aesthetic is explored: respect for what passes, fragile, slightly broken and modest, favoring authenticity over the ideal of perfection.
"Wabi-sabi refers to the beauty of what is impermanent, imperfect and incomplete. When you look at an object, you can feel its history – the hands that owned it, made it, or used it. Nothing lasts, nothing is finished and nothing is perfect," Westberg said.
Having been approached by numerous galleries over the years, Westberg exhibits her work exclusively through SHOH Gallery. In 2020, Westberg's "Sky" exhibition in space was inspired by views from his living room and terrace of San Francisco's rooftops, the Golden Gate Bridge, and Mount Tamalpais, exploring light and atmosphere during the seasons and the hours of the day.
In her 2019 exhibition titled "El Lago", she presented a series of paintings inspired by Jewel Lake in Tilden Park. Daily walks presented myriad impressions of this enchanting place: the changing light and reflections, the sights and sounds of wildlife, the wind, the rain, the warmth of the sun and the chill of the night, all bringing intense emotional responses to be recorded in the paint. on Web.
As a classical pianist who performs in workshops, Westberg is working on a new series of animated paintings inspired by Chopin's Etudes and other musical offerings, such as jazz compositions and various tempos of music.
With an extensive collection of found objects, from his travels, walks and unexpected places, Westberg finds other subjects. Always on the lookout for lost, used and discarded items, his collection includes paper and metal that have been exposed to the elements; worn and rusty objects; bark, branches, stones, feathers and shells. And a precious old dog ball that appears again and again in his paintings.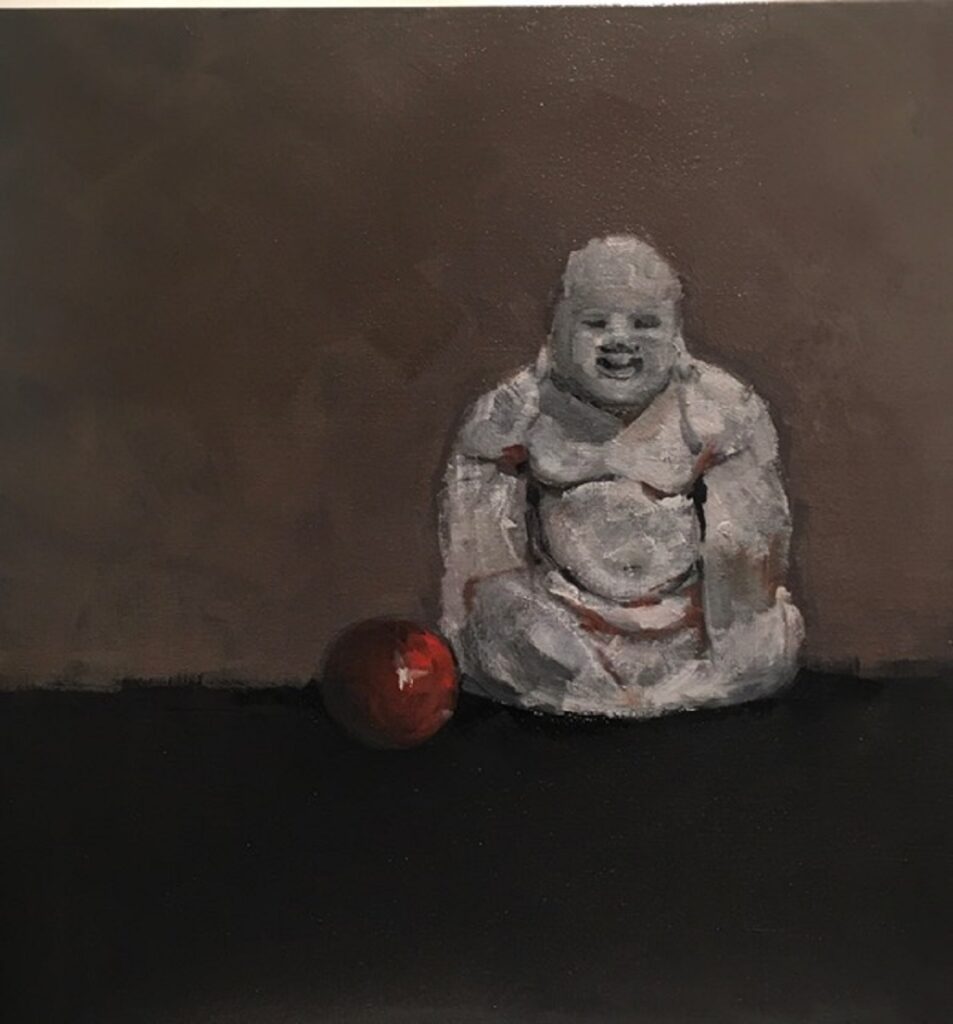 "All objects are a constant reminder of the beauty of things as they age and change," she said.
One of his favorite recent finds was discovered in a bulky trash pile in Oakland. As they passed, Westberg noticed a small Buddha statue, his head sticking out of the pile. Appearing like a once painted terracotta statue, now devoid of color, the figure had taken on a beautifully worn patina.
Westberg recognizes that art always reflects what is happening in our lives and in the world. The pandemic, politics and aging have all affected his work.
"I think my paintings have been affected in a mostly positive way, as each challenge has made me more aware of the mutability of things and the acceptance of imperfection," she said.
Westberg offers some wisdom from Don Miguel Ruiz, Mexican author and spiritualist, in which he urges us to always do our best, even if it changes from moment to moment, but by adhering to this promise in all circumstances, we avoid of ourselves. judgment and regret.
She also notes that creating a sense of connection with the deeper self is what she hopes viewers of her work will take away – a sense of a place where things originate, where we respond emotionally, personally and in the present moment. And, of course, perhaps to reflect that constant, there's that ubiquitous red dog ball.
For more information, visit his website at wandawestberg.com and on Instagram.