So it's permanent – FAD Magazine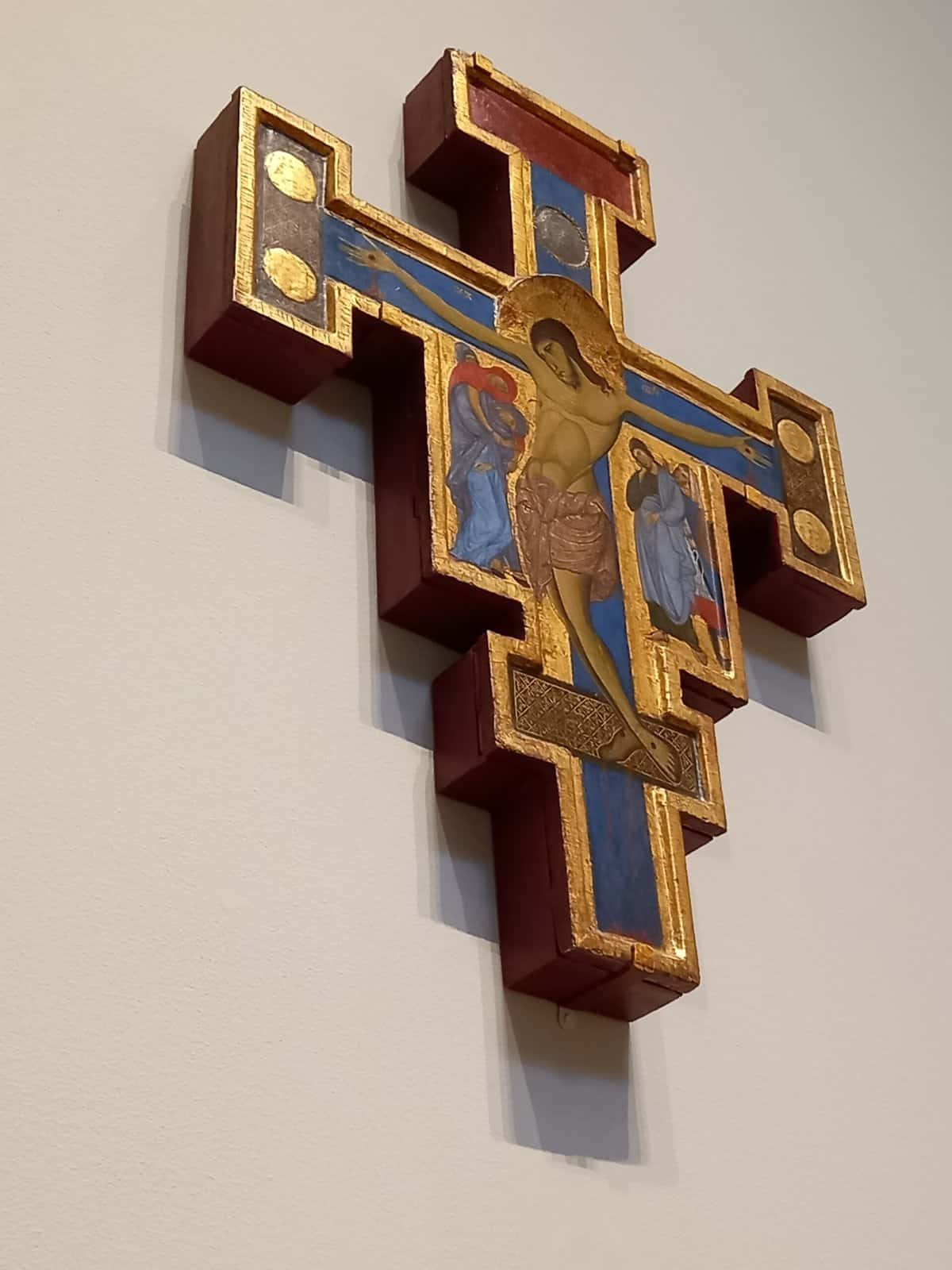 It's easy to find that because there's a time limit on temporary exhibitions, you focus on those because you might miss them and never really look into the institutions' permanent holdings, too deeply rooted in memory as they are. So while visiting some major new trade shows recently, I also thought: let's have a look around, see what we can find…
Master of Saint Francis: Crucifixaround 1270 in the National Gallery
The Master of Saint Francis, named after his fresco cycle of the saint's life in the lower church of San Francesco in Assisi, was active in Umbria until a last known work dated 1272. This is not not only dramatically expressive, and good from different angles, but shows that when you see 20th century artists credited with initiating the shaped canvas, it's a bit off the mark.
Grace Pailthorpe (1883-1971) was concerned with achieving liberation by releasing the repressed unconscious, leading her to explore intrauterine regression by describing mother-baby relationships. Here, she says, the blue is the amniotic fluid of the uterus, the yellow represents the outer light beyond the uterus. The effect can be somewhat surreal, but Pailthorpe and his partner Reuben Mednikoff were expelled from the British Surrealists in 1940 because the group disapproved of the therapeutic aspect of their art.
fiona rae: Untitled (six on brown), 1989 at the Royal Academy of Arts
The Royal Academy offers rotating exhibitions of the degree works that all artists must give to become an RA. This large antique painting by Fiona Rae, which can be seen as calligraphic or perhaps an anthropomorphic grid of "paintings" in invisible cages, is part of her "Row" series: ordered sets of mostly abstract forms act as sites to study the effects of chance and varieties of brand making. Thomas Kellein called Rae's early work "a kind of comic strip without a plot, or an abstract rebus without a solution".
Art writer and curator Paul Carey-Kent sees a lot of exhibits: we asked him to write down everything that comes to mind
Categories
Key words
Author
Paul Carey Kent
Art critic and curator, based near Southampton. I write most regularly for Art Monthly, Frieze, World of Interiors, Seisma, Border Crossings, Artlyst, … and, of course, FAD.
Woking may not be trendy… but it's only 19 minutes by train from Clapham Junction and has a new shopping centre! What do you mean, you still don't want to go? He also has a lot of art right now:
Carnival, femininity, landscapes, art history & fire.
Tate Britain today unveiled The Procession, a major new installation by artist Hew Locke, the latest in the gallery's ongoing series […]
I must admit that before visiting the Kawanabe Kyosai exhibition at the Royal Academy of Arts, I was unfamiliar with his work and expected to see something in the vein of revered Japanese artist Hokusai. Kyosai is considered a close successor to Hokusai, however, the exhibit was more like looking at the work of an illustrator and satirist than a fine artist.