Slow start proves costly for Falcons in Region 2B semifinals | Everyday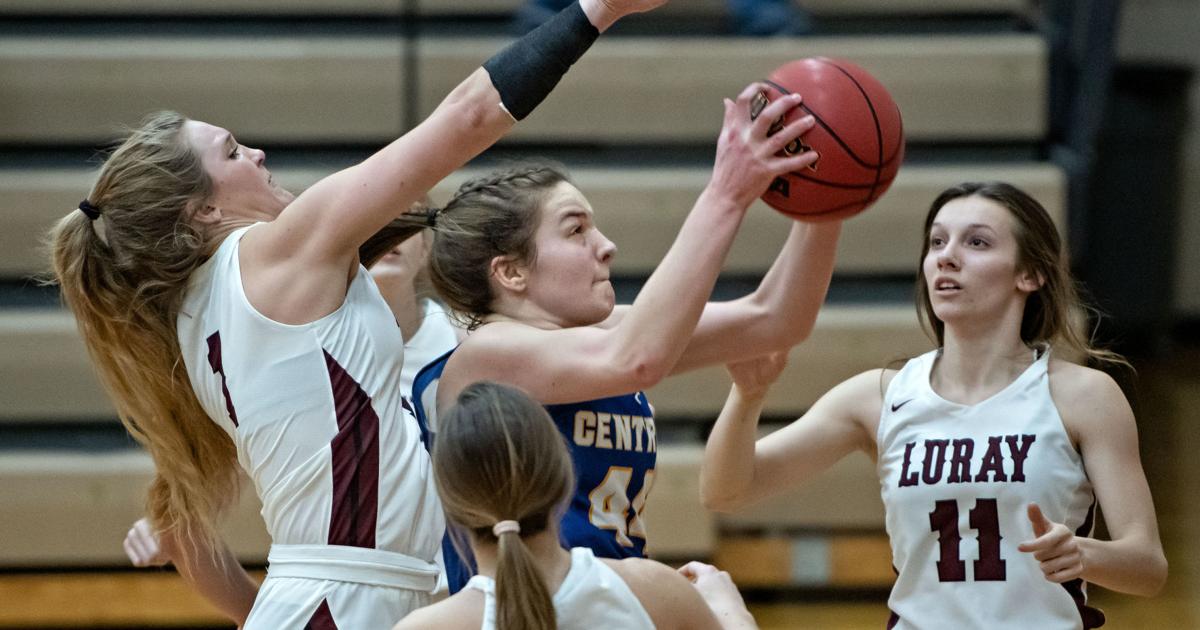 LURAY — Central's women's basketball team was playing for an in-state berth for the first time in six years and the inexperience showed up Thursday night.
The fifth-seeded Falcons got off to a slow start and fell to top-seeded Luray 73-41 in the semifinals of the Region 2B women's basketball tournament.
"I think we were just frazzled at first, they came out really hot," Central senior Emma Eberly said. "We just didn't match their energy. I think we were prepared, but we didn't come out ready for them."
A nervous, inexperienced team faced defending Class 2 state champion Luray and the Bulldogs' all-court pressure led to 18 first-half turnovers for the Falcons.
Luray (23-2) scored the first 15 points of the contest. Central missed his first six shots before second Makenna Painter scored inside the box with 2:54 left in the first period.
"We got in the lead – 18 turnovers in the first half," said Central girls' basketball coach Ashleigh Fletcher. "They had a bit of stage fright. They had never been in that situation, and I thought they stayed there. I thought they got attached to 'D'. I thought they had a great defense in the second half. And it was just a rough start. It's not our night, everyone got away with it on the night, but we kept going.
The Bulldogs led 24-2 after the first period. Central junior Chloe Helsley scored on back-to-back baskets to cut the lead to 24-6 with 7:03 left in the first half. However, that's as close as the Falcons would get the rest of the game.
Luray was led by senior Emilee Weakley, the reigning Class 2 Player of the Year, scored a career-high 44 points on 15 for 30 shooting. She also had 11 rebounds and 6 steals.
Eberly and Painter had 11 points apiece for the Falcons. Painter had seven rebounds and seniors Erika Hutton and Ella Toothman had six points each for Central. Sophomore Peyton DiNardo also had seven rebounds.
The Falcons (16-10) went from three wins last season to 16 this year. Fletcher said she couldn't ask for anything more from her team in her first year as head coach.
"It's been a while since women's basketball at Central has been in this situation and it feels good," Fletcher said. "Coming into my first year and the girls buying into what we were doing as coaches – and it feels good. They believe. I couldn't ask for anything else from them. We have such depth on the bench and everybody has a job to do every night, and they do it for me and they don't complain. And we're just going to go and hold our heads up high and be ready for next year.
The Falcons will lose five seniors – Keeyarra Dodson-Perez, Eberly, Hutton, Viliane Luyando Disdier and Toothman.
Fletcher said Eberly, Hutton and Toothman have been with her since she joined the program three years ago.
"Ella is so graceful and so calm," Fletcher said. "She just has this calmness that she brings to the team. Erika, she goes out, she works hard every day. She leads her team by example. She constantly pushes her other teammates to improve. She doesn't is never negative at all. Eberly — I think if you could give an award to a player who has improved the most, it would be Eberly. She literally dedicated every day of the summer to me. If we didn't We weren't in the gym five, six days a week and then she was sick. She gave me everything she had and it really showed."
Fletcher said that although Dodson-Perez and Luyando Disdier didn't play last season, they brought a lot to the team.
"(Dodson-Perez) came on this year and we couldn't have done it without her," Fletcher said. "I mean her defense – you can't teach that. She's a remarkable player, a remarkable girl. Viliane, she just brings energy. When you talk about V, it's energy…. Everyone feeds off her energy. Viliane is the one that keeps us going. She keeps the hype off the bench. She drives the girls crazy. So she will definitely be missed.