Royal Painter – Chinadaily.com.cn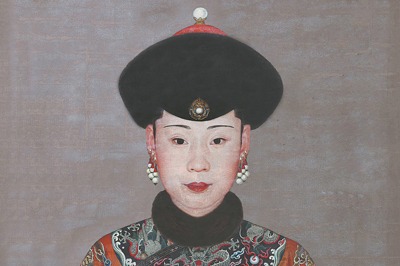 A first look at Portrait of wife Chunhui, an 18th-century oil painting, which depicts a favorite wife of Emperor Qianlong of the Qing Dynasty (1644-1911), might remind viewers of the world-famous work of Dutch painter Johannes Vermeer, a girl with an earring.
Both are portraits showing a young woman decorated with pearls, beautiful and serene.
Vermeer's work shows his concern for presenting light on different surfaces, other than the identity of his model, to deliver an intimate and enigmatic feeling.
On the other hand, the painting of the bride, made around 1737 by the Italian missionary and court painter Giuseppe Castiglione, better known as Lang shining in China, is presented as a formal portrait to affirm the noble status of the subject.
Portrait of wife Chunhui is at the heart of Arcadia World of Emperor Qianlong, an exhibition that shows the refinement of Chinese court art in the 18th century, in particular the introduction of European art and crafts and their influence on art Chinese and reflects the cultural exchanges between the two sides.
The exhibition will be held at the Poly Art Museum in Beijing until November 2.