Ric Underhile Previews August Artwork Exhibits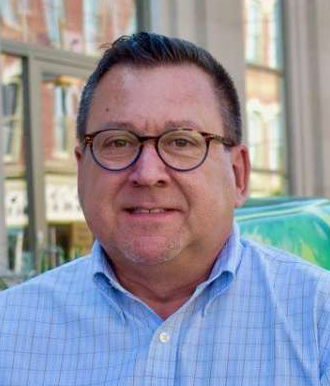 ric underhile, Guest columnist
This is a carousel. Use the Next and Previous buttons to navigate
How come August is so early? Looking back, we appreciate the continued contributions of our artists, authors, volunteers, staff members and board leaders. We are particularly happy about our supporters, especially those who are new to us. Artworks continues to advance our mission and vision by being a leader in supporting the arts in Michigan! We cannot do our job without you.
As we eagerly await, we see the sequel to our amazing Horse Show, upcoming Made in Japan? the exhibition, the Orange exhibition and our inaugural Artist in Residence exhibition; featuring the works of Gemma Kailing. Our Galleries now include the newly renovated Alley Gallery, which provides a finishing touch from our entrance to the Michigan Avenue foyer, through the Batdorff Gallery and up to the Alley Gallery. With YOUR support, we continue to improve and beautify our space. Artworks is a leading Michigan-based artist and writer.
In line with our mission, we continue to support the humanities with lectures, poetry, book signings and theater. Stay tuned for our next production of The Fantasticks; which is sure to be spectacular and endearing.
And the 2022 gala, Welcome Home, We're Glad You're Here is on the horizon – October 7. Ask one of our board members, staff and volunteers how you can get involved in this auspicious annual event!
At the end of this month we have a special surprise for you in the Batdorff Gallery. The exhibition is titled "Made in Japan?" and it will feature multiple art forms and artists. The idea for this exhibit came from Jane Torry whose longtime friend, Michiko Takahashi, a noted calligrapher, planned a trip to Big Rapids to visit her many friends from her time here years ago. Jane asked if we could exhibit Michiko's work and that was the start of this Japanese adventure.