Perry Thomas Painter | Obituary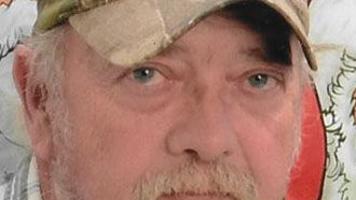 LIMESTONE – Perry Thomas Painter, 61, of Limestone, TN, passed away on Sunday, October 17, 2021 at Johnson City Medical Center. Mr. Painter attended the House of the Lord Church and painted for as long as his health permitted. Perry Painter was a dedicated and loving husband, father and grandfather. He loved fishing and his world was his grandchildren.
He is survived by his wife of 40 years: Susie Painter; daughter: April Painter Johnson; special grandchildren: Kadin and Noah Briggs; one sister: Shasta Jeffers; mother: Joyce Shelton; special niece: Tabitha Strong; special nephew: Doris Lee Cutshaw IV; stepmother: Charlotte Tipton; stepfather: George Tipton; brothers-in-law: Oscar Tipton, Hubert Tipton; sister-in-law: Pat Tipton; son-in-law: Thomas Briggs; very special friends: Joe & Pam Wilson; Judy Briggs; very special nieces and nephews; Special Aunt Ruby McCurry.
He was predeceased by his father: Chester Painter; daughter Misty Painter Briggs; sister: Rhonda Cutshaw; stepfather: Fred Shelton; stepfather: George Tipton; brother-in-law: Freddie Tipton.
The family will receive friends on Thursday, October 21, 2021 from 4 p.m. to 7 p.m. at the Jeffers Funeral Chapel in Afton. A funeral service will be held on Friday, October 22, 2021 at 2 p.m. at Liberty Church FWB Cemetery with Reverend Lynn Mercer and Reverend David Effler as officiant. Family and friends are requested to meet at 1:00 p.m. for a procession to the cemetery.
The bearers will be: Scott Johnson, Hubert Tipton, Oscar Tipton, Brandon Cutshaw, Tony Casey and Gregg Tipton.
The honorary bearers will be Jordan Ayers and Rigo Gutierrez.
In lieu of flowers, donations can be made to the funeral home to help defray expenses.
Thoughts and memories can be shared with the family at www.jeffersmortuary.com. Jeffers Funeral and Cremation Service is in charge of the arrangements.