Painter's Old-Fashioned Oils Find High Tech Path to Global Audience | Arts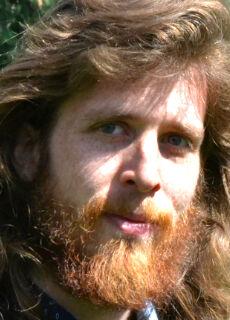 "I see painting as a means of communication," said Jordan Henderson, featured artist June 29-July 26 at the Wenaha Gallery, 219 E. Main St., Dayton.
For the Dayton fine art painter, painting creates conversation.
"The painter projects his vision onto the canvas by physically applying a pigment so as to convey that vision, refines it for as long as the painter wants, then the audience can see what the painter imagined by looking at the canvas." said Henderson.
He said that enjoying a painting, just like getting to know and truly communicate with another human being, takes time, intensity and effort.
"I'm going to tap into popular culture here to make a point. In the books "The Lord of the Rings" by JRR Tolkien, this very slow character (Treebeard) says in his slow language (Old Entish), "It's a beautiful language, but it takes a long time to say anything. in there, because we don't say anything there, unless it's worth taking a long time to say and listen.
"Well, this statement is a good analogy for an important aspect of painting. Painting is a beautiful language, but it takes a long time to say anything compared to other forms of communication.
He said that when viewers look at a painting, they see the subject through the eyes of the artist. Henderson grew up on a farm and developed a keen appreciation for and enjoys painting backyard poultry, cattle, goats, and horses. Others may see them as so ordinary that few take the time to stop and appreciate their charm and beauty, he said.
"When painting, for example, geese, I first make the value judgment that they deserve to take a long time to say something about them (like Treebeard), then I can communicate with the viewer: 'Look at the attitude of this bird, "or 'Watch as the light falls on those feathers.
His works go far beyond the barnyard. It explores controversial topics, such as COVID-19. He started to focus on the subject in the spring of 2020.
"My COVID-19 allegorical paintings may appear to be a 180-degree turn from painting geese, but in reality it's quite similar: Orwellian double talk, disregard for human rights and non- total meaning presented as an indisputable truth, have become so mainstream that people fail to see their brutal meaning just as easily as they overlook the beauty of a domestic animal, "he said.
"Painting is just as useful for illuminating these things, communicating their existence, as it is for highlighting beauty. "
Henderson's COVID-19 paintings have drawn the attention of independent media outlets who have published his images online and in print.
The description and history of the paintings have been translated on other information platforms into French, Spanish, German, Chinese and Slovenian. He has been interviewed and appeared on podcasts by John Manley of Much Ado on Corona and Richard Jacobs of findgeniuspodcast.com. He was approached by freelance book authors to make covers for their books.
Henderson sold prints and originals of backyard and political paintings around the world. A buyer in the UK purchased the originals of 'White and Gray Geese' and 'Safe and Sanitized', a COVID-19 allegorical image of handcuffed skeletal hands holding a gagged skull with a medical mask aloft, to be hung together in her house.
He appreciates the marriage of high-tech digital communication with the timeless technology of oil painting. Together, they communicate across the world.
"Oil painting is an old technology, but it is also high technology in the literal sense of the word where it is a highly developed technology, with hundreds of years of trial and error and contributions from artists and art suppliers.
"I want a medium that I can use to say exactly what I want to say and how I want to say it. I can do this with oil paint. The midrange doesn't get in my way and basically does whatever I want.
His work can be seen from 9 a.m. to 5 p.m. Monday to Friday and by appointment.