Off the Beaten Track: Asheville Art Museum Showcases Ambitious Works from Outstanding Mountain Art Workshop | Arts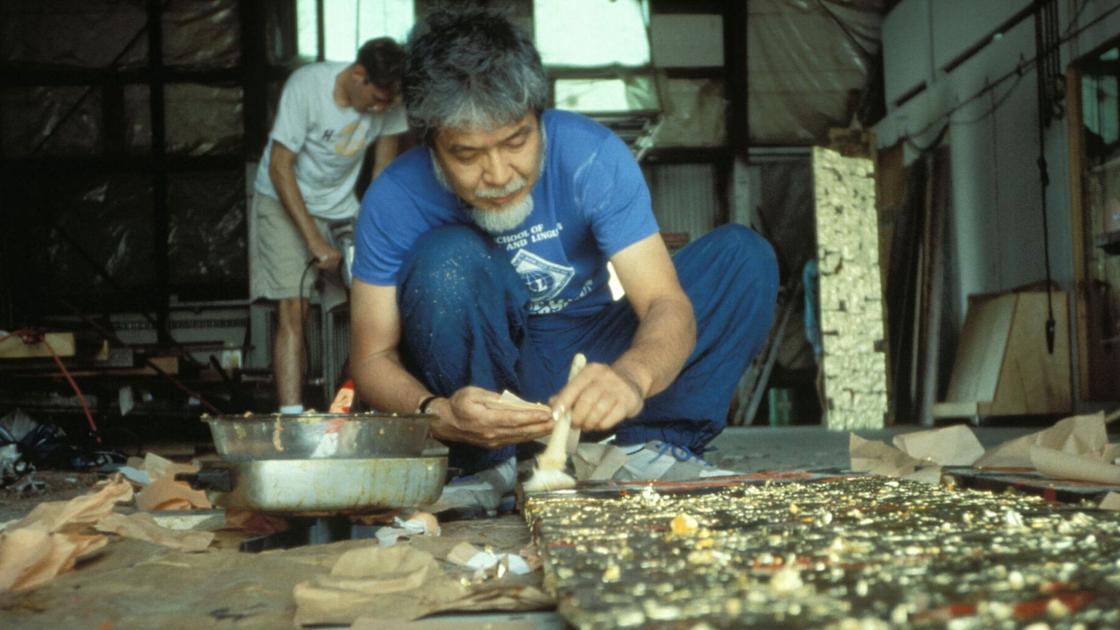 TOM PATTERSON Special Correspondent

Until the end of the 20th century, you had to go to New York, Chicago, or Los Angeles to see significant contemporary art – or, if you were an artist, to attract a sophisticated audience.
This is no longer the case.
Substantial art can be created anywhere and enjoyed by audiences far beyond the confines of our largest cities. News of this relatively recent cultural development is implicit in the title of an unusual exhibition at the Asheville Art Museum.
"Rural Avant-garde: The Mountain Lake Experience" brings together works produced over the past 40 years by well-known artists and relatively anonymous community collaborators in a unique artistic retreat in the Blue Ridge Mountains of Virginia.
Before the organization of this exhibition and the publication of a 350-page profusely illustrated book ("The Mountain Lake Symposium and Workshop: Art in Locale", Longwood University, 2018), the Mountain Lake Workshops were a fairly well-kept secret, known mainly to the few hundred people who were directly involved.
As shown in the show and the book, the program broke new ground in promoting a participatory and community vision of artistic creativity.
Mountain Lake is a 3,000-acre natural lake located approximately 20 miles north of Blacksburg, Virginia. Blacksburg is of course home to Virginia Tech, whose Virginia Tech Foundation began supporting art-related programs in Mountain Lake in the early 1980s. The guiding force behind Mountain Lake Workshops has been Ray Kass, a working artist who has retired in 2003 after more than 25 years in the studio art faculty of Virginia Tech.