Notable Neighbor Andrew Atkin: Abstract Painter Loves Nature and Teaching | Local News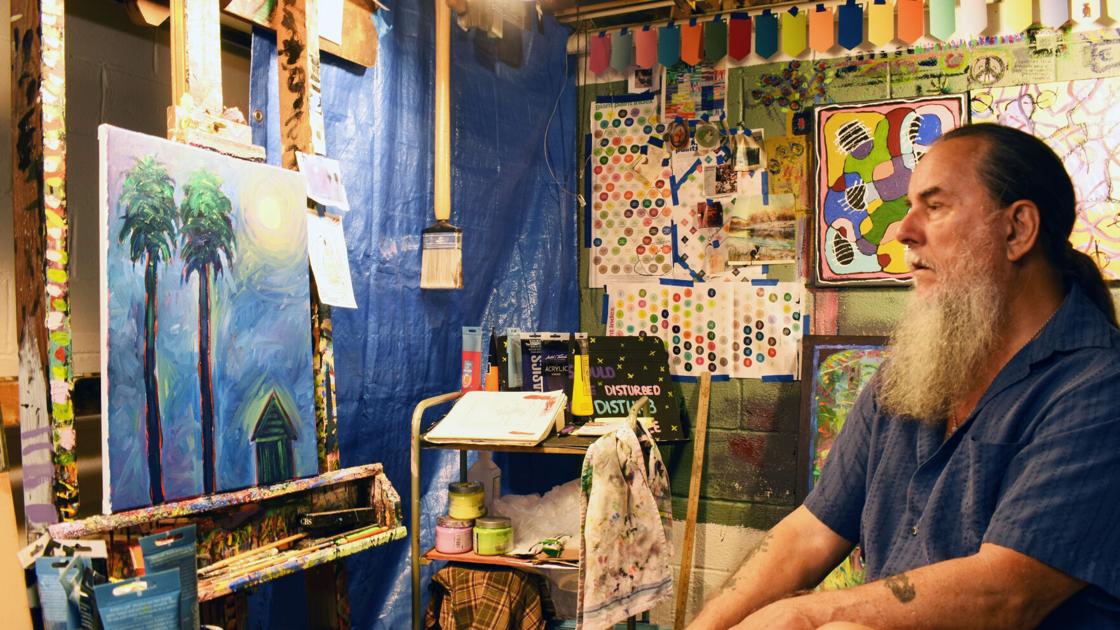 No one has come in here as an expert; it is a learning experience. Everything is there with you. Knowing that I have no idea how these paintings will turn is also an inspiration. They are going to do what they are going to do and I like that. I don't really want to know. Why would you want to know? I like the mystery.
I also watch as many artists as possible, for inspiration. I love Picasso and the reason I love Picasso is that he was very diverse; he did a lot of experimentation and took a lot of risks. His themes ranged from one to another, a bit like in my artistic career.
I really like watching Vincent Van Gogh's stuff, just because it's so active and lively and alive. It's so real to me. I just feel his pain, really. I do not know why. I can not explain it.
Other artists of the 20e century, who are my biggest influences, are Monroe, Paul Clay, Kandinsky, to some extent Andy Warhol and Keith Haring. I love Haring's cartoon images. In my early years, I started out as a designer, so I really have a fascination with this style of art.
The local artists that I really admire are Steve Brooks with his fabulous use of color, as well as Joe Lafone, my past and present student artists and my protege and dear friend Derrick Chalfant. I love his moving pictures and cartoon pictures. I look at all of these influences and they all played a major role in where I am today in my career.