Newbury's Collective Genius at Basingstoke Creative Space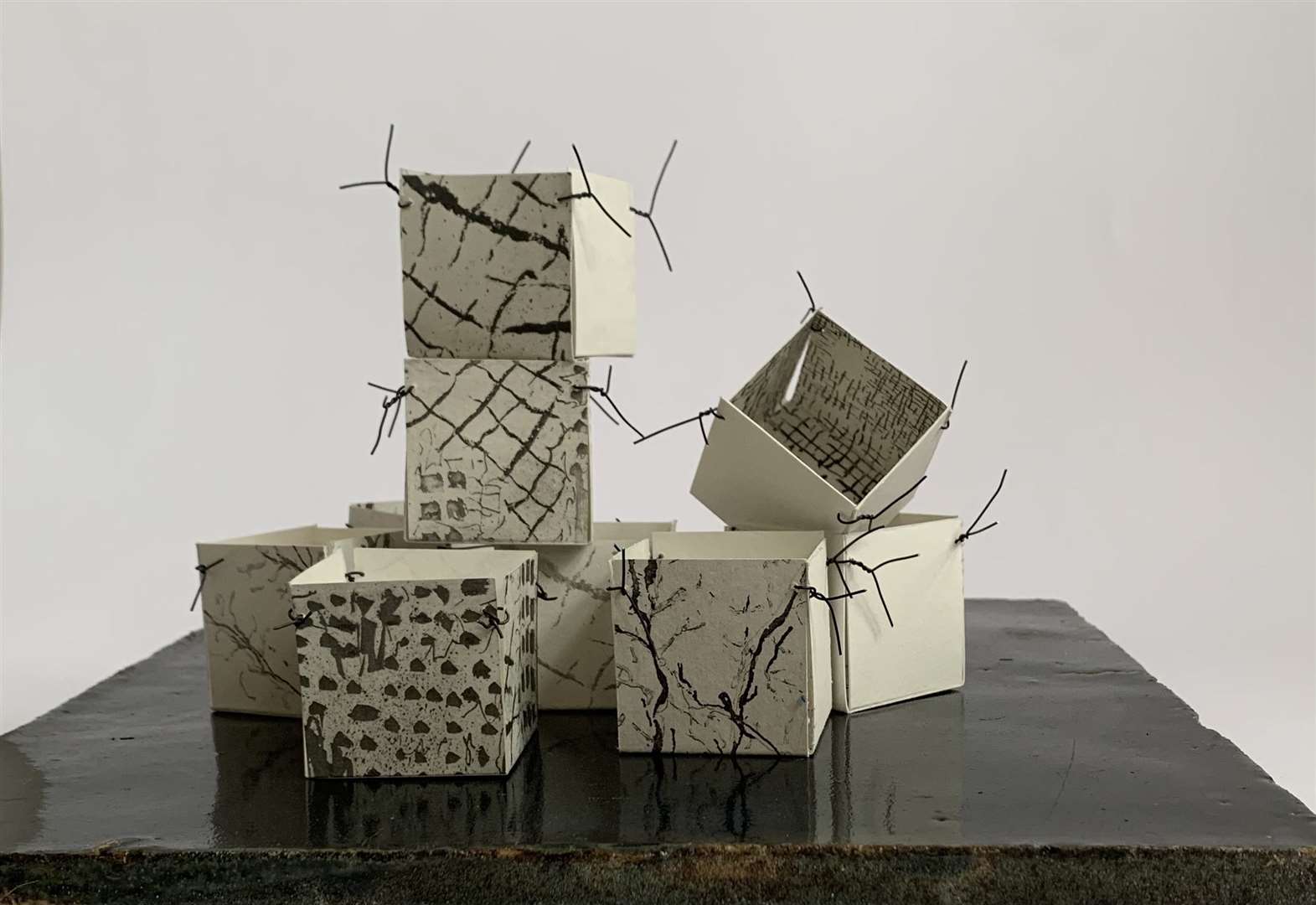 Open Studios artists from West Berkshire and North Hampshire return to open their workspaces and exhibitions – free of charge – from 7-29 May alongside the INSIGHT 2022 showcase exhibition at The Base, Greenham.
They will be happy to talk about their approach with visitors. The works are normally for sale, but there is no obligation to purchase, the emphasis is on the pleasure of your visit. Newburytoday will introduce you to some of the participating artists and creators in the coming weeks – here is our third group – Collective Genius
Collective Genius is a group of nine artists – some already well known from Newbury – exhibiting in Basingstoke's Proteus Creation Space. Brought together by Sue Crook, the artists have teamed up to create an incredibly diverse exhibition that will engage visitors of all ages and tastes.
Sue herself is a very talented textile artist from Newbury who uses sustainable materials, dyes and natural fibers and is joined by:
• Ross Buckner – brings the animals to life through highly detailed drawings using multiple layers of color, textures and brush strokes
• Justine Buckland – creates imaginative works in glass, capturing light in a beautiful way
• Tracey Clarkson – uses photography and mixed media to reveal inspiring elements of everyday objects, nature and our surroundings
• Claire Jones – inspired by wild landscapes and the underlying geology, now creates beautiful abstract paintings and mixed media collages
• Caroline Moore – with a series of stunning abstract paintings in acrylic on canvas
• Dermot (aka 'D') – painted a series of intimate animal studies called 'The Faces of Africa'
• Consuelo Simpson – works intuitively, seeking moments of enchantment in harmony with various materials, hoping to connect with the world
• Katy Stevens – known for her highly imaginative Wonderland series, enchanting bees, insects and plants and large painted sculptures such as 'Moondance'.
OPEN Studios WBNH takes place across our region from Saturday May 7th to Sunday May 29th and the INSIGHT exhibition takes place at The BASE Greenham.
Meet the artists at Shaw here: https://www.newburytoday.co.uk/lifestyle/meet-the-artists-at-shaw-9243915/
Meet the artists at the West Berks Museum here: https://www.newburytoday.co.uk/lifestyle/meet-the-open-studios-artists-at-west-berkshire-museum-9245132/
https://www.open-studios.org.uk
Open Studios WBNH, The Base, Communications Road, Greenham Business Park, Greenham RG19 6HN
---
---