Louis De Guzman vinyl figure 'A wild hare'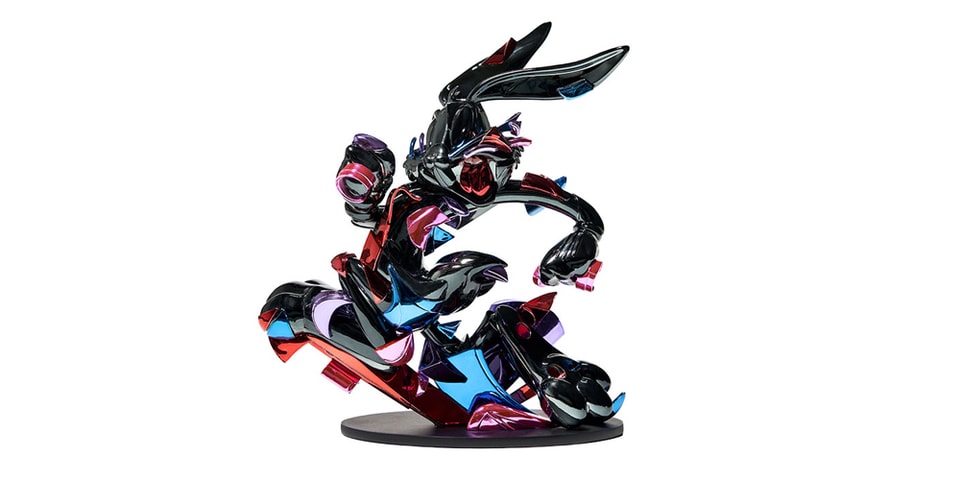 Louis De Guzman is known for his abstract reinterpretations of nostalgic cartoon characters. After his very first NFT collection, the Chicago-based artist returns with a new take on a famous cartoon: Bugs Bunny. This year marks the Looney Tunes character's 80th birthday with the artist reinventing the subject as a three-dimensional piece translated into De Guzman's intricate patterns. The figurine will be available in an edition of 350 pieces.
"'A Wild Hare' is a conceptual case study celebrating the iconic 80 years of Bugs Bunny. This work represents an elevated and confrontational approach within my personal composition work and my color palette rooted in my ongoing narrative." In Between The Lines. "Pushing what form and function can communicate through physical form, the basis of this project was to approach iconography and encapsulate a familiar face + movement with modern techniques," the artist said in a statement.
Accompanying the two inch sculpture is a 16 "x 16" printed edition issued in a signed and numbered edition of 75. The print depicts Bugs Bunny in a colorful composition with geometric shapes creating its iconic profile. The sculpture and print will be available on NTWRK starting June 29 at 4 p.m. PST respectively US $ 380 and US $ 225.
Elsewhere in art, the Cube Art Fair will host a major NFT show in New York.