London's arts community mourns the loss of artist and educator Eric Atkinson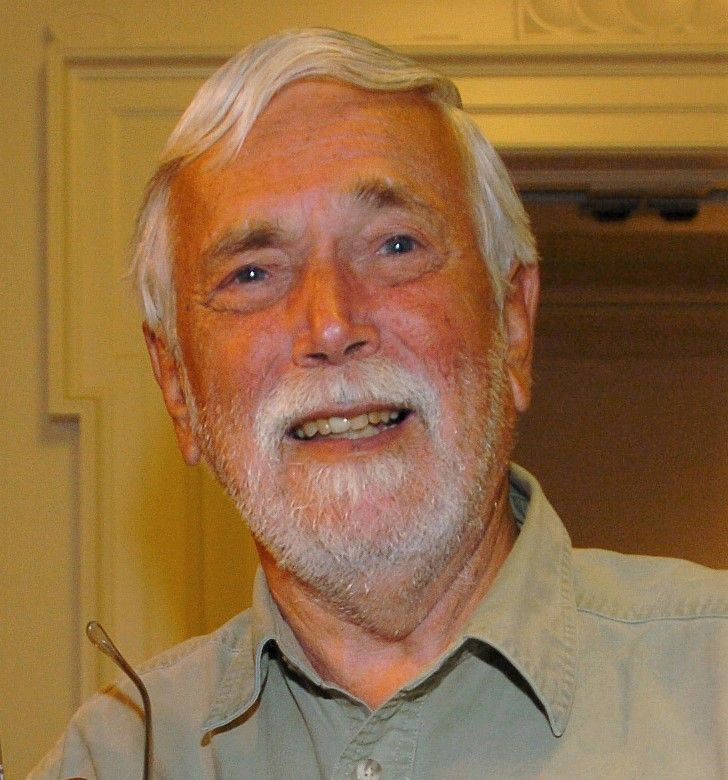 Reviews and recommendations are unbiased and products are independently selected. Postmedia may earn an affiliate commission on purchases made through links on this page.
Content of the article
One of the leading figures of the London artistic community has died.
Content of the article
Abstract landscape artist Eric (Ricky) Atkinson, founding dean of Fanshawe College's fine arts program, died on Thursday. He was 93, days before his 94th birthday on July 23.
Born in Britain, Atkinson was head of the Leeds School of Art when he was recruited to come to Canada to set up a new fine arts program at Fanshawe College in 1969. He taught until mid 1990s, when he retired from teaching to focus on his art.
"He was a gentle, caring man who lived for art, but loved his family," said his widow Muriel, a designer by trade who stayed home to raise their son and daughter.
"He led an interesting life which was very full and busy and for that he should be thanked."
Atkinson was a well-established artist and educator when recruited by Fanshawe and was represented for decades by London's Thielsen Gallery, first owned by the late Sven Thielsen and later by his son, Jens.
Content of the article
"He had a long career producing paintings and interpreting landscapes and seascapes," said Jens Thielsen.
"He was truly an accomplished artist and he loved to talk about art. We had wonderful conversations about art, usually accompanied by a few shots of scotch. But I loved his paintings and still own a few of them. I think I speak for a lot of people: he was a wonderful human being, what he did for so many people was special, really amazing.
When the Thielsen Gallery closed in 2020, Atkinson was represented by the Westland Gallery, whose owner, Al Stewart, had a long relationship with Atkinson.
"We were friends first," Stewart said.
"When I first started, he helped me and advised me, really, a mentor. He would critique my shows and take me to major shows in Toronto and explain things to me and introduce me to people. C was just a really, really good man who knew I needed help and gave it to me.
Content of the article
Ed Zelenak, one of Canada's leading sculptors, met Atkinson and worked with him at Fanshawe in the early 1970s and they remained friends for 50 years.
"There's some sadness, but he lived his life to the fullest," said Zelenak, who said Atkinson was a broad thinker who embraced change, especially new technologies and practices.
"He was a unique character, an educator who maintained his own (artistic) practice and who was a family man. He has definitely innovated as an educator.
Artist Michael Durham, a retired Fanshawe teacher, was taught by Atkinson at the Leeds School of Art in England, then recruited by him to come to Canada in 1969.
"He was a loyal friend, always supportive and a real family man," Durham said. "But I thought he was doing his best job when he was (retired) in his 80s and that's hard to do."
Twitter.com/JoeBatLFPress