Little Italy hit three times by burglars in one week – NBC 7 San Diego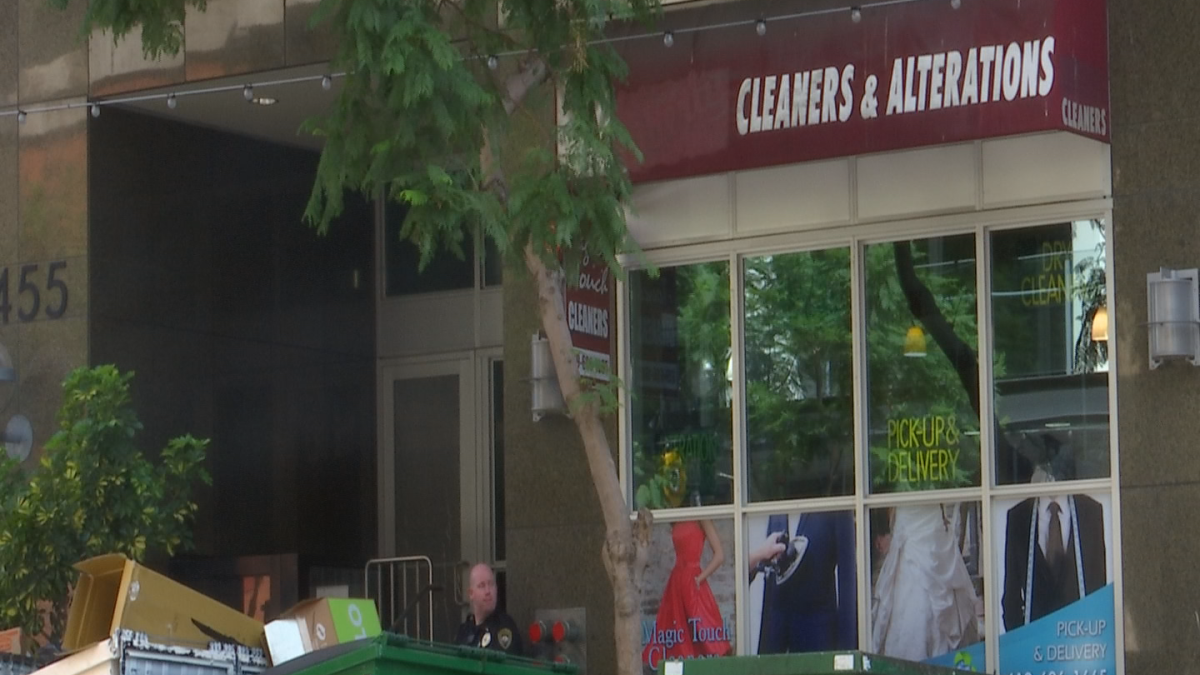 Surveillance video taken overnight inside Magic Touch cleaners on September 21 shows a man jumping over the store counter, entering the cash register and emptying it before exiting through what appears to be a hole made at the bottom of the front door.
Naz Mahmoudi, owner of the store, showed up a few hours later to find that not only had his 16-year-old business been vandalized, but around $ 300 had been stolen.
And only two days later it happened again. This time you see another man breaking into the store.
"This guy, the new one, arrived around 5 am," Mahmoudi said. "He broke in, I don't know how, and walked in. He walked in, took the money, then he went into the back room. He turned on the light and he took some others. stuff from there and then it's gone. "
Again, a few hundred more dollars were taken, Mahmoudi said. But it was not over yet. She says that three days later, in the middle of the day, another man came in to rob the store.
"When he walked in, I knew there was something wrong with him," Mahmoudi said. "When he entered here he showed me his knife and I ran away."
Mahmoudi said she saw the man from a distance start picking up shoes and clothes she had in the store. She decides to run after him.
"When I went to get him to take orders from my customers, he showed me the knife and he said, 'I'm killing you, I'm killing you,'" Mahmoudi said.
The man fled before the police arrived.
"Before, it was safe," said Mahmoudi. "I worked here until midnight and felt safe going out, but not anymore."
Beside her, an employee of the Rite-Aid pharmacy said they had broken into the house in recent days.
"Now I have to fight to no longer feel safe," said Mahmoudi.
Living in fear amid the growing violence in her neighborhood, Mahmoudi said she hopes the perpetrator is arrested and the police are able to do something to tackle crime in her area.
Mahmoudi has since installed new alarm systems and hired a security guard to be there around the clock.