Italian pear group launches retail promotion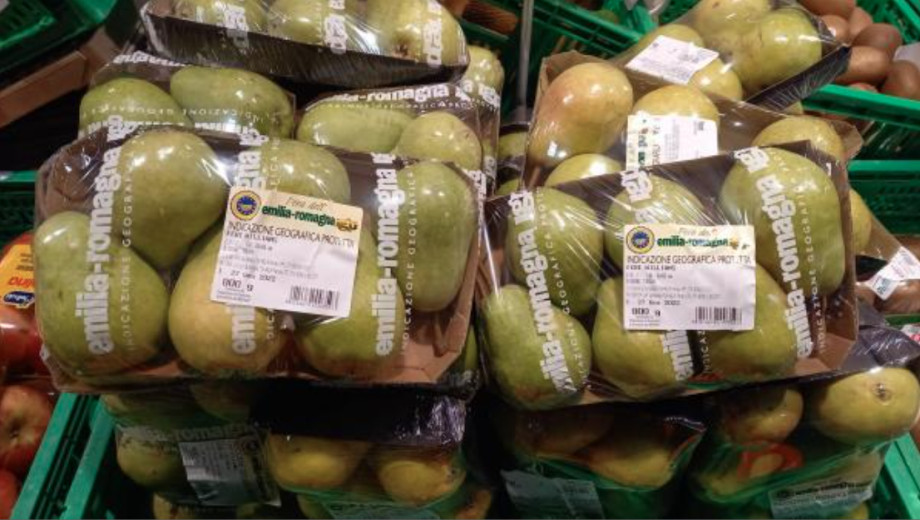 IThe Italian consortium UnaPera is pushing sales of PGI-certified pears from Emilia-Romagna with a new commercial campaign to promote the Williams variety.
The promotion, which runs until the end of February and is supported by radio advertising, involves several major retailers and focuses on six-packs of 800g cartons of premium fruit.
The fact that the campaign involves a guaranteed price is significant during a difficult season for Italian pear growers.
Retailers may set their own prices, but these are based on an agreed and guaranteed list price paid to suppliers.
Pear production in the country has declined significantly in recent years as growers continue to face problems associated with an infestation of stink bug.
And although supply exceeds demand, sales opportunities have been severely limited by the lack of fruit and, in some cases, substandard quality.
According to the president of UnaPera, Adriano Aldrovandi, the objective is to offer the fruit the maximum possible coverage in the Italian distribution network and to have a positive impact on consumption levels.
"The ERP is the common denominator that runs through the initiative," he says. "For us, this is a strategic way to add value to pears.
Mauro Grossi, president of the PGI Emilia-Romagna Pears Consortium, welcomes the opportunity to promote EU-certified production in the region.
"It's important to put the IGP back on the front burner," he says. "This certified and distinctive product, the pride of Emilia-Romagna production, is back with full market coverage."
UnaPera, based in Ferrara, was created in the summer of 2021 by 25 member companies, including 13 producer organizations and 12 other companies which together represent more than 70% of the pears sold in Italy, as well as more than half of its exports. of pears.
Additional reporting by Maicol Mercuriali, Italiafruit News