Italian Canadians remember the pain of parents interned during the Second World War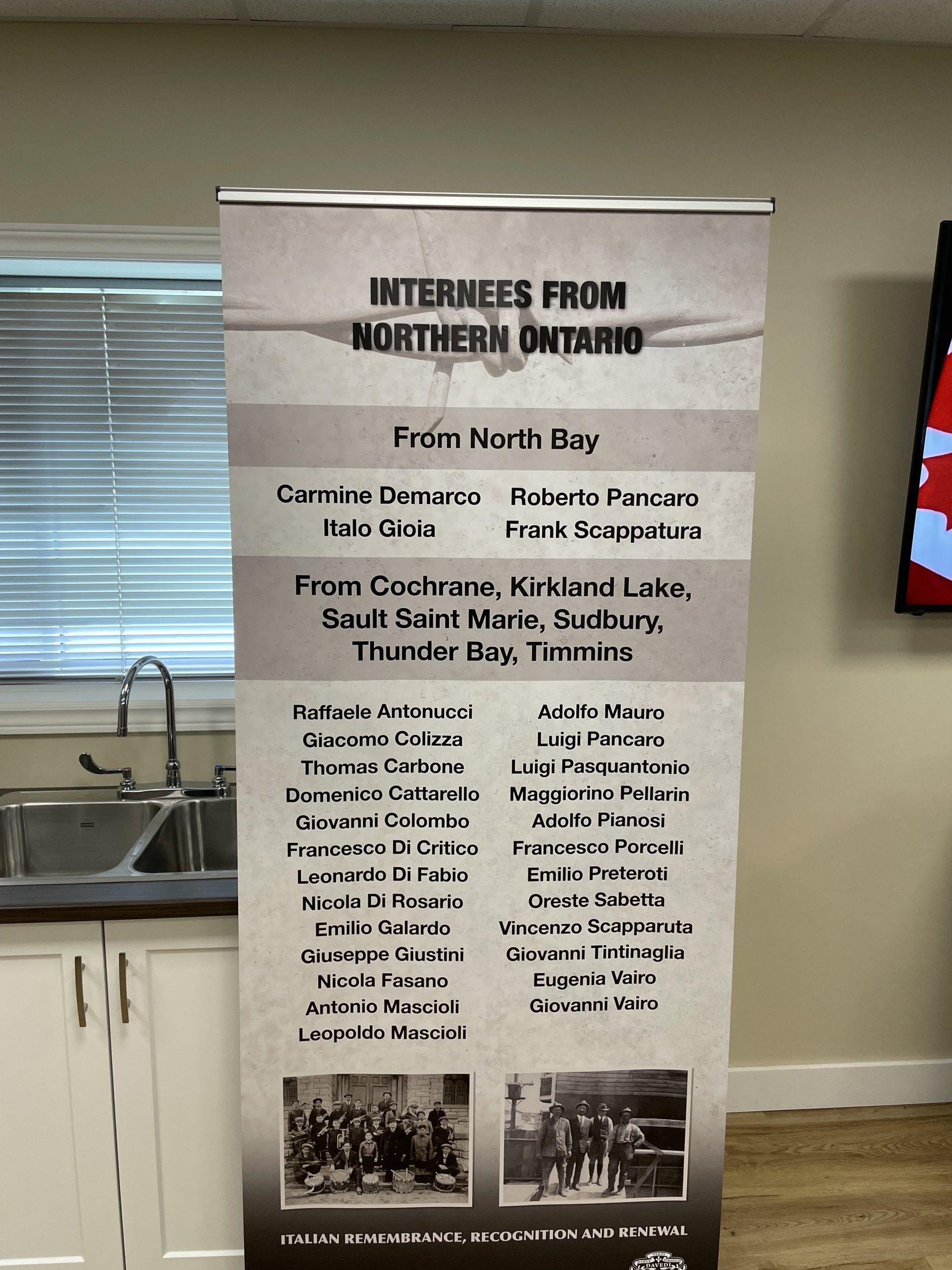 Content of the article
Just like his sister, Paula.
Leo and Paula were told, from their youth, about an incredibly sad chapter in Canadian history that affected their family.
Their grandfather was taken from their native Timmins during World War II and sent to a prison camp.
His offence?
He was born in Italy.
On June 10, 1940, Italy and Canada were at war when Italian dictator Benito Mussolini allied with German dictator Adolf Hitler.
In July 1940, at the age of 64, Leo Mascioli and his brother were sent to an internment camp in Petawawa.
Paula traveled to North Bay from Ottawa last week to participate in the final ceremony of a week-long commemoration of Italian Canadians, who were once considered enemy aliens by the Canadian government.
The dinner, organized on Saturday at the Davedi Club, allowed many families to tell their story and that of their grandparents.
The elder Mascioli was one of the founding fathers of Timmins, as he built the Empire Hotel there and in North Bay.
Leo's grandson, who bears his name, said: "Everyone was appalled. I think the most heartbreaking part was when he got out, all his old buddies used to cross the street to avoid him when he came back to Timmins.
The eldest Mascioli left for Toronto because he was so disenchanted with his life in Timmins, his grandson says.
Paula also heard many painful stories of her grandfather's eight-month imprisonment, through a remarkable discovery.
"I was lucky enough to find all the original internment documents. I did a lot of research. The things I learned were amazing.
Content of the article
She had to do the research on her own because it was something the family hadn't talked about.
"It was something in the past that was painful, so you didn't go back to it."
What has been gleaned from this research has been eye-opening and heartbreaking. Paula says there was a long and twisted story to unravel.
"I found the documents of the cross-examination of his trial. I found the defense documents. I found letters of support from a small handful of local entrepreneurs.
"I also found all the letters he wrote to my father while he was interned."
Paula says the confinement was never discussed in the house and she knew nothing of the details until she came across the documents.
It was a surprise to her that this evidence existed.
"I always wondered why he kept this thing? You would think he wanted to forget her.
In May 2021, the federal government apologized to Italian families in Canada whose loved ones were taken away during the war years. About 30 of them were from northeastern Ontario.
They are gone, but their families cherish their memories.