Inaugural Art Studio Tour kicks off with a gala on Friday, April 29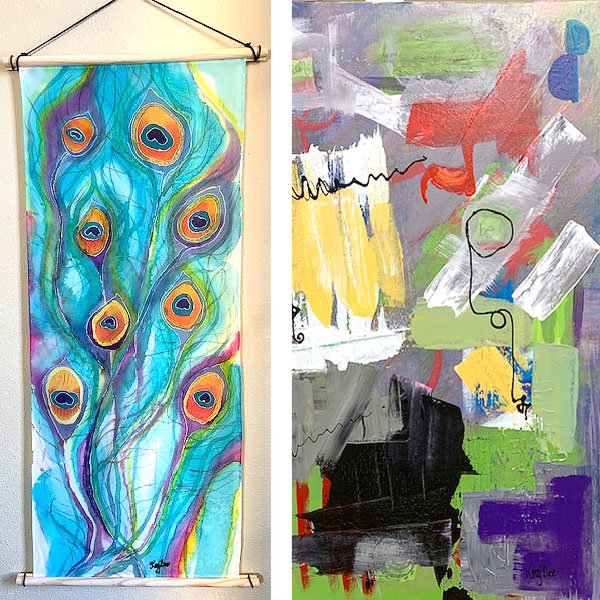 By Grace McCarthy
The inaugural Blaine Chamber of Commerce Art Studio Tour is set to showcase Blaine and Birch Bay artists at three monthly events this spring and summer, beginning with a semi-formal gala on Friday, April 29.
The free studio tour will pick up Blaine and Birch Bay for three Saturdays on April 30, May 28 and June 25.
"I'm thrilled to bring the art back to Blaine," said event founder Kay Dee Powell. "We have a plethora of different types of art and artists and a number of places where the art can be seen in studios and public places."
Event organizers are encouraging the public and performers to dress classy for the April 29 gala to begin the studio tour from 5-7 p.m. at the Blaine Harbor Boating Center, 235 Marine Drive. The free opening event will allow the public to get to know the artists and their work while enjoying the marina. Hors d'oeuvres will be free and tickets can be purchased to sip local drinks from GLM Wine Company and Atwood Ales. "It's a classy night," Powell said of the gala.
About 35 artists will take part in the April 30 tour, Powell said. The artists' specialties range from abstract art, jewelry, watercolour, photography, garden art and embroidery.
Artists will exhibit their art in studios and public places from 11 a.m. to 5 p.m. during Saturday tours. Public locations include Atwood Ales, Blaine Boating Center, Blaine Welcome Center, GLM Winery, Living Pantry, Peace Arch State Park, Peace Arch Café, Semiahmoo Resort, and The Vault Wine Bar. Brochures will be available with a QR code linking to the maps, Powell said.
"We have a great variety and it will be all over the city in different locations," she said. "I hope the weather is nice and people want to shop and see what we have to offer in this beautiful city."
For more information on the artists and where they will be exhibiting their art, visit blainebythesea.com/arttour.