Heide Museum of Modern Art opens new healing garden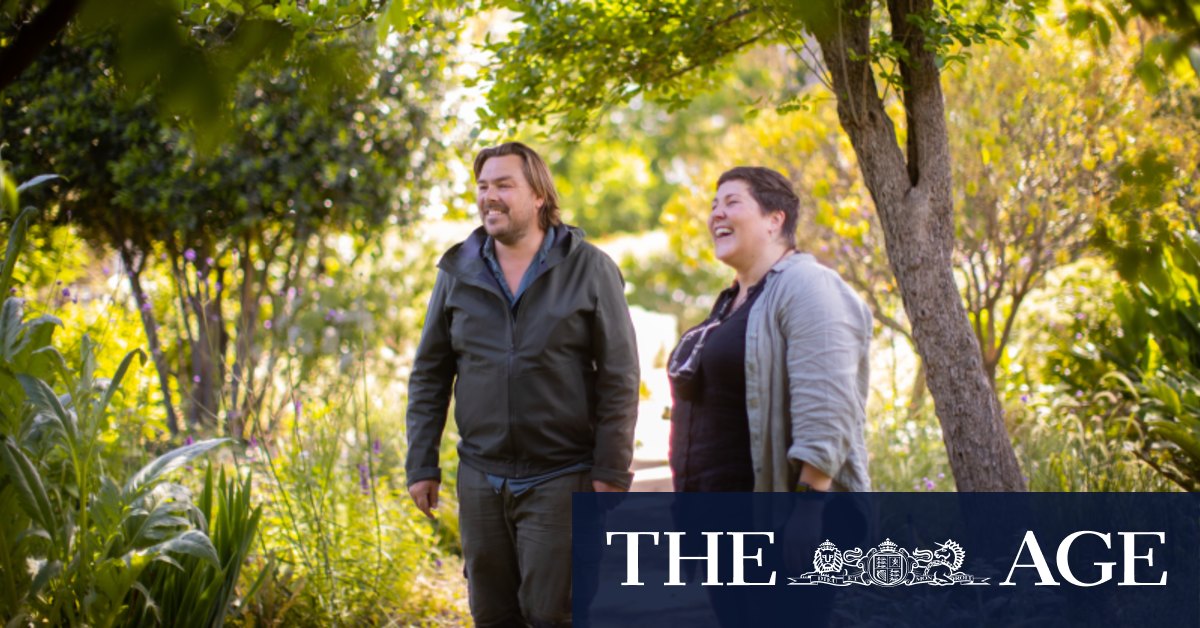 But there are also more practical features that ensure the garden is accessible to people of all skill levels. To begin with, there is its placement. A stone's throw from Templestowe Road and the Heide car park, it is easier to access than many other parts of the museum grounds. There is also plenty of seating, including an area where you can place a wheelchair.
But these details are subtle. In a lesson to all gardeners on relatively busy sites, you don't realize how close you are to the parking lot or traffic thanks to the extensive border plantings and the sound of bubbling water from the concrete fountain in the garden – always so tactile.
As for the multitude of seats, they are on a domestic scale, surrounded by plants and, with their limestone bases and playful backs, look more like sculptures than deliberately placed fulcrums. The wheelchair space is a handful of irregularly shaped cobblestones, again engulfed in plants. It could really be used for anything. Nothing here is prescriptive.
While a program of activities has not yet been finalized for the garden, there are plans to partner with disability organizations and elderly care providers to help bring a range of vulnerable communities to the through space.
This is one of the reasons the Healing Garden has been loosely divided into separate areas that could be cordoned off to suit particular groups. There is a haptic play garden (think tactile and textured plants like Acacia glaucoptera and flannel flowers) a prairie garden (perennials and wildflowers and native herbs), a wild garden (more flowers, lots of height and movement) and a bush garden (layers of edible and medicinal native plants.) there are also "scented entrances", while the edges of the adjoining vegetable garden give the impression of being part of the new space.
One of the reasons the garden already looks so multi-layered is that many plants have been kept from the previous gardens created there since Sunday, and John Reed moved here in the 1930s. There are roses, irises , a hawthorn hedge and more planted by Sunday, eucalyptus trees planted by John, and a native tamarind and lemon myrtle that poet and art critic Barrett Reid introduced in the 1980s. A ripe mulberry is also a focal point. .
Loading
Herbert added a host of other plants, including perennials, wildflowers, and Australian grasses. Wahlenbergia, native flax and kangaroo paws mingle with verbascums, verbena bonariensis and rudbeckia. Long-haired plume grass, common wallaby grass and kangaroo grass intertwine with salvias and cosmos.
Herbert did much of the plantation himself via COVID-19 lockdowns, inadvertently testing his "healing" credentials. "This has been my therapy," she says. "Being able to get out of the house (and work in the garden) was my savior. "
Visitors may not get the therapeutic benefits of creating the venue, but they will benefit from all the replenishment that comes with time spent in it.