Glass artist Janet Redfield opens her studio to visitors this weekend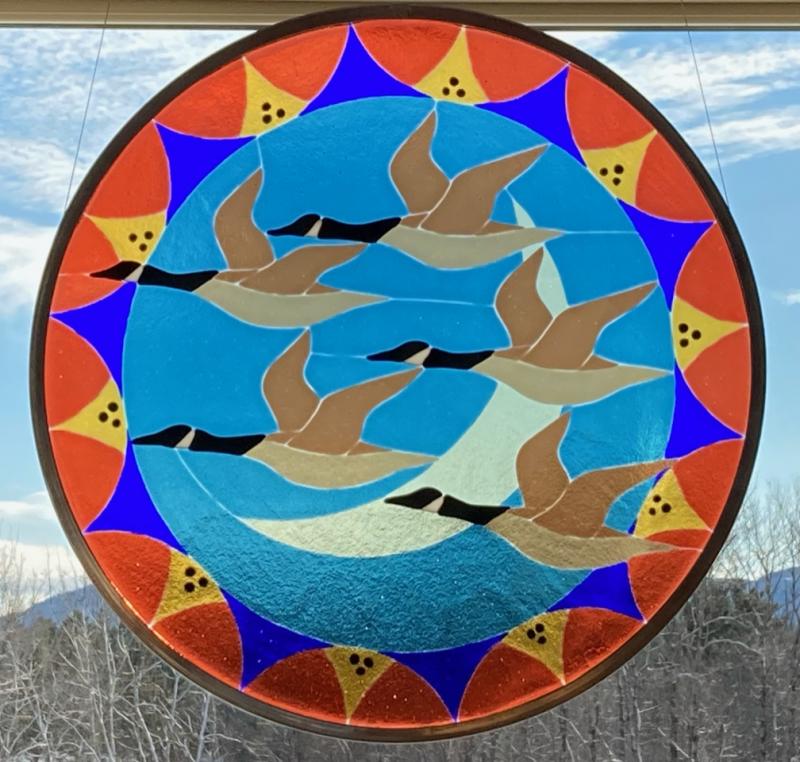 LINCOLNVILLE – Stained glass is no longer reserved only for the church. Locally it is found in ferry terminals, schools and homes and much of it is designed and made by Lincolnville glass artist Janet Redfield. This weekend, December 4 and 5, 10 a.m. to 2 p.m., Redfield opens his studio for a display and sale of his stained glass windows, including hanging panels, fused circles, small birds and tree ornaments .
Located at 90 Salamander Road in Lincolnville, the windows of the Redfield studio overlook fields, forest and gardens which all provide artistic inspiration.
Birds, fish, insects, flowers and even an alligator are part of his design repertoire, as are space, food and more abstract themes. She has created and installed over 35 major projects in public buildings across Maine including Camden / Rockport and Lincolnville Schools, Hutchinson Center in Belfast, Rockland and Lincolnville Ferry Terminals.
Custom windows for homeowners are a big part of Redfield's work, and not just in Maine.
Windows have been shipped to New Zealand and Australia, and throughout the United States
"Two of the most interesting projects were a dessert window for a house in the desert and a frozen landscape window for race winner Iditarod in Alaska," she said in a press release.
"The first time I cut a piece of glass, it was like magic," she said. "I fell in love with the process of making a stained glass window, especially the cutting of glass. "
This weekend, she will demonstrate how to cut a piece of glass and let visitors try the magic.