Galilea Caro – High Berkeley Jacket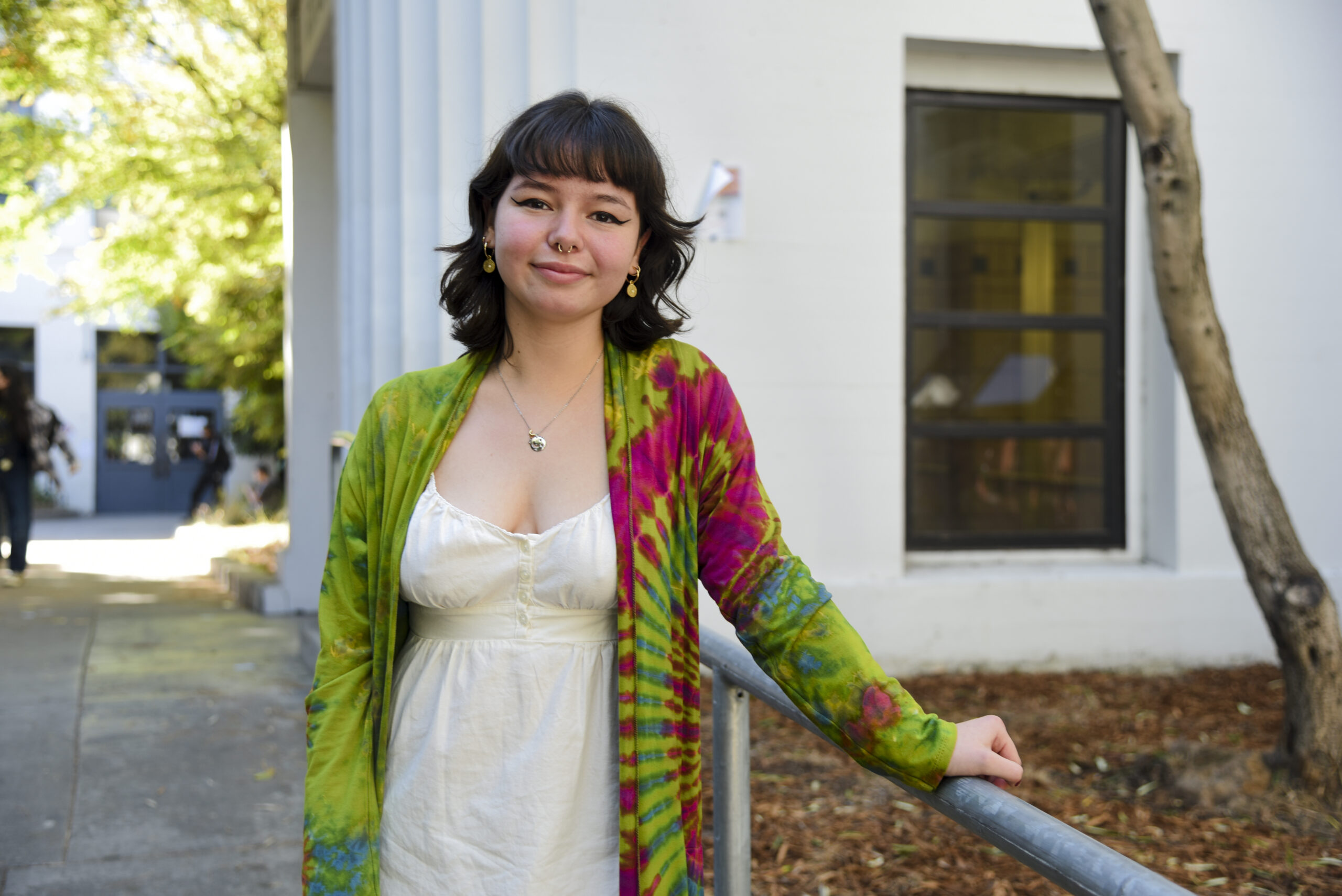 "Art heals me," Galilea Caro, a high school student at Berkeley High School (BHS) told Academic Choice (AC). "I don't put pressure on myself to do something perfect."
Caro started painting in first grade and considers it an important part of his life. Although Creative Arts was the first art class she took at BHS, Caro took many art classes outside of school, including Women in Art History at Berkeley City College.
Nature is Caro's main source of artistic inspiration. Her work is mostly abstract, and she draws "whatever is in [her] head or other [she is] interested in. "She enjoys experimenting with all kinds of textures and materials such as clay, gouache, and oil paints. Caro's sketchbook is full of colorful, vibrant artwork.
Born in Lima, Peru, Caro moved to the United States at the age of thirteen, and this huge life transition allowed for more artistic exploration. She said: "I was freer, I could experience more on my own, and that shaped my art."
Being stationary during the pandemic has been of great benefit to Caro. "I needed time for myself to figure things out and start healing," she said. She was able to express her feelings in painting thanks to the therapeutic power of art.
During her childhood, Caro felt drawn to art because she liked it as an introvert. "It was my first experience with acrylic paintings on canvas, which in hindsight has always felt really natural to me," she explained. "I feel very connected to my inner child when I take the time to do art.