Colonne Scene: Defining Authenticity in Indigenous Art | Chroniclers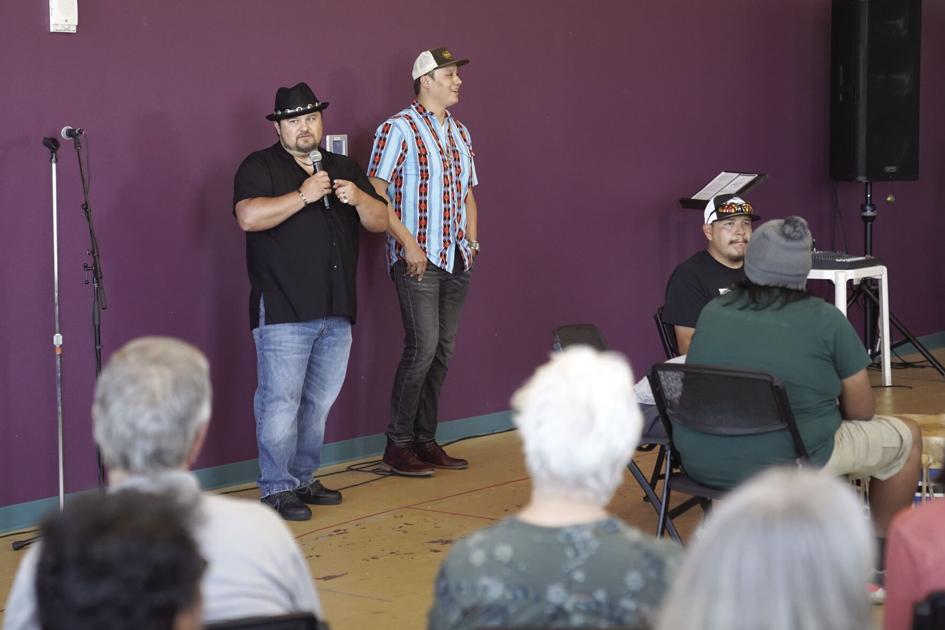 SAGE Community Arts recently hosted the Artist's Opening Reception and Artist Lecture for the Creative Indigenous Collective exhibition, "A Gathering," and the fantastic and inspiring artist panel engaged everyone in a discussion of how Indigenous art and artists are viewed in the arts community.
The collective is a group of professional artists who explore identity, collective culture and contemporary Native American life. The artists of the collective create authentic indigenous art that brings together tradition and modern styles and shows how art has progressed and changed over time while paying homage to tradition.
After the panelists explained what the collective is and summarized what the group is striving to do, the first question posed during the panel was, "How do you define authentic? The artists responded that when it comes to indigenous art, an authentic indigenous piece would be one created by an indigenous artist. In the past, many non-Indigenous artists primarily created Indigenous themes in their work. These are not authentic native pieces and, over time, have distorted the perception of Native Americans.
They portrayed Native Americans in paintings or drawings in a narrow view, forming a single idea of ​​"Indian". great diversity of more than 500 nations that covered the territory.
This is not to say that the art created by the non-Indigenous artist is not of high quality and skill, but it is not considered an authentic piece. One of the panelists said that they were very influenced early in their careers by these non-Indigenous artists because of the skills and techniques used. However, the panelist said he was influenced to change the perception of Indigenous subjects in paintings and works of art and bring this art to a new level.
During the presentation, a statistic was given that, in general, a non-native artist creating native pieces will earn more for their work than a native artist for their native work. Through the Creative Indigenous Collective, the seven artists strive to change this statistic. By bringing the traditional into the contemporary, artists are able to show that culture, art and artists are alive and growing, changing and adapting. This allows for a better understanding of Indigenous art and artists and how they fit into the larger genre of art.
Through their mission to show contemporary art and Native American life, artists face another challenge of being seen through a singular lens of Native artists only. As the panelist said, "We are contemporary artists, who happen to be Indigenous, creating authentic Indigenous artwork."
So I challenge you, when you see the fantastic show or other exhibits and works of art created by indigenous peoples, see the art and its history from which it is taken and the relationship with the art world modern. Yet remember that the artist who creates it should not simply be placed in the singular category of an Indigenous artist, but encompass the entire scale of the artist.
Jill benson is Managing Director of SAGE Community Arts.