Christian Klien warns of impact of Italian press praise on Ferrari team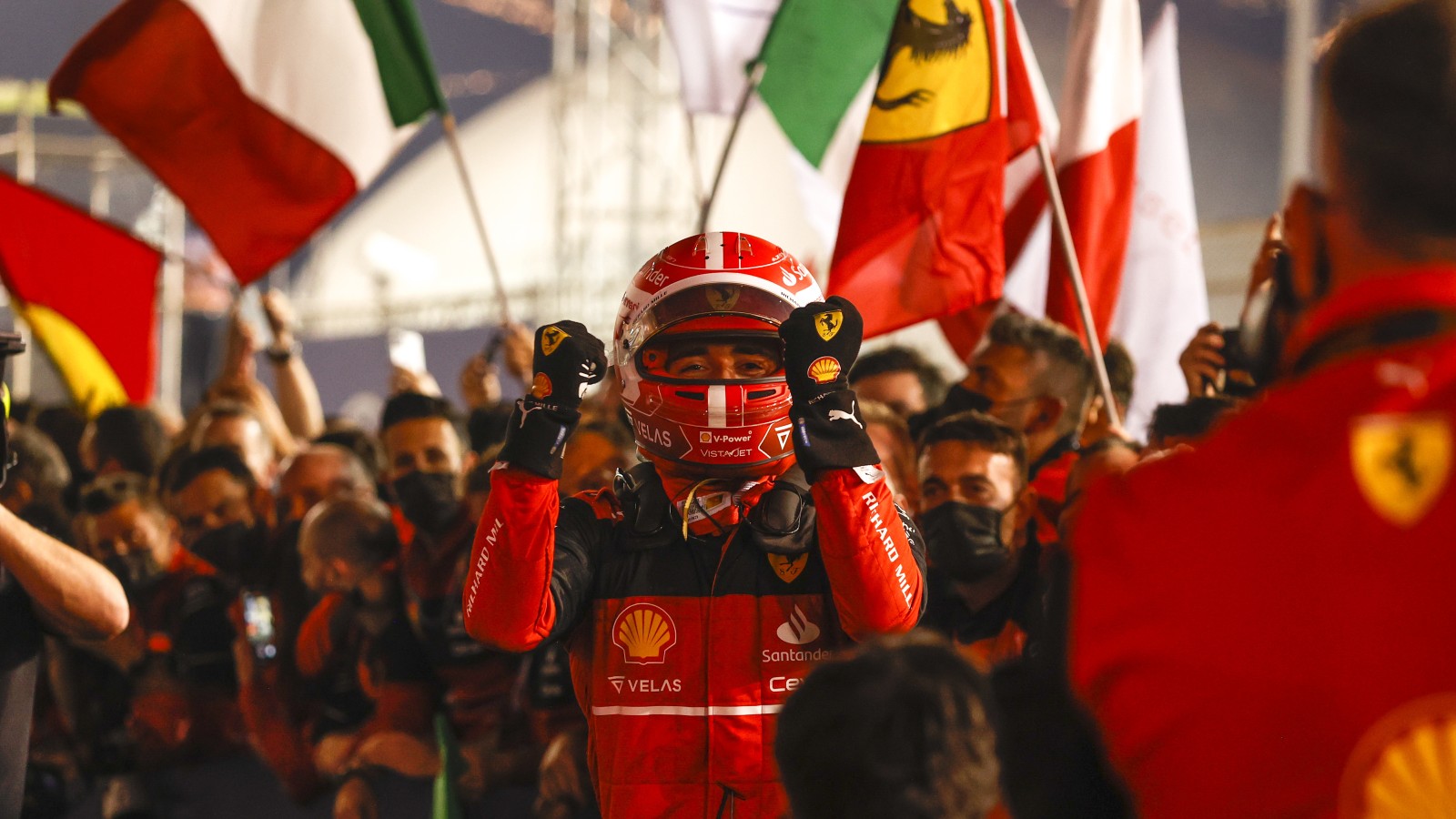 There is great jubilation in Italy as Ferrari return to winning ways, but Christian Klien has warned of the downside if the good times come to an end.
Ferrari hadn't won a Formula 1 race since Singapore 2019, but that unwanted streak was brought to an end at the 2022 season opener as Charles Leclerc claimed victory in Bahrain, leading home a Ferrari ahead of his team-mate Carlos Sainz.
There is no other Formula 1 team like Ferrari, and as expected their return to the top step of the podium has been hailed by the press in their native Italy.
However, former Formula 1 driver Klien warned that this praise could quickly turn back into criticism.
Speaking on ServusTV's 'Sport und Talk aus dem Hangar-7', regarding the media coverage of Ferrari in Italy, Klien said: "It could be problematic. The Italian press in particular likes to write to you and then bring you back to earth, we have experienced this time and time again.
The 2020 and 2021 campaigns represented tough times for Ferrari, particularly 2020 as the Scuderia found themselves battling in midfield just to try to score points.
But Ferrari viewed 2022 as its golden ticket to return to the fore through sweeping regulatory changes, using 2021 mainly to focus on the season ahead.
And as Bahrain showed, it turned out to be the right decision.
"Ferrari had a tough two years but then did the only right thing, they pulled 2021 early and went ahead with the new car – it's paying off now," Klien said.
"When the rules are upset like that, nobody knows who will be where on the first race weekend. But now it's proven, Ferrari is very well positioned."
Leclerc even had time to prank his Ferrari crew one last time, acting like he had an engine problem, as he rightfully did in the 2019 Bahrain Grand Prix, costing him the win.
Klien is pretty sure Leclerc's engineer would have known it was a joke from the get-go, but he feels it underscored that the events of three-year-old Bahrain must have stinged deeply.
"The race engineer probably realized right away it was a joke. But the context was serious," Klien explained.
"Two years ago in Bahrain he had engine problems in the last part of the race and Leclerc lost what seemed like a certain victory. This puncture had to be deep.
Leclerc's run to victory in the 2022 Bahrain GP was not entirely smooth, as Red Bull's Max Verstappen launched an attack for the lead shortly after both drivers made their first pit stops.
The main aim of these new regulations is to allow the cars to follow closer for longer, increasing the chances of overtaking, and the Leclerc-Verstappen battle served to prove that the 2022 cars are up to the task, with the pair swapping P1 and P2 as they gave up several laps before Leclerc finally won.
And in addition to the cars following better, Klien also noticed in Bahrain that the drivers were making more mistakes than before, which also increases the chances of overtaking.
"We had recognized the first signs of the test, the aerodynamics were simplified in these completely new racing cars, we now know that it has become better to follow each other," said the Austrian driver.
"There were some great scenes. It was a taste of the next rounds of the World Championship, and it makes you want more.
"We are seeing more driving errors again, these cars are obviously harder to drive. We also saw a couple of slides when accelerating out of corners which opens up opportunities for the pursuer. I liked it all very much.