Chinatown's Fiorino Restaurant to serve Italian street food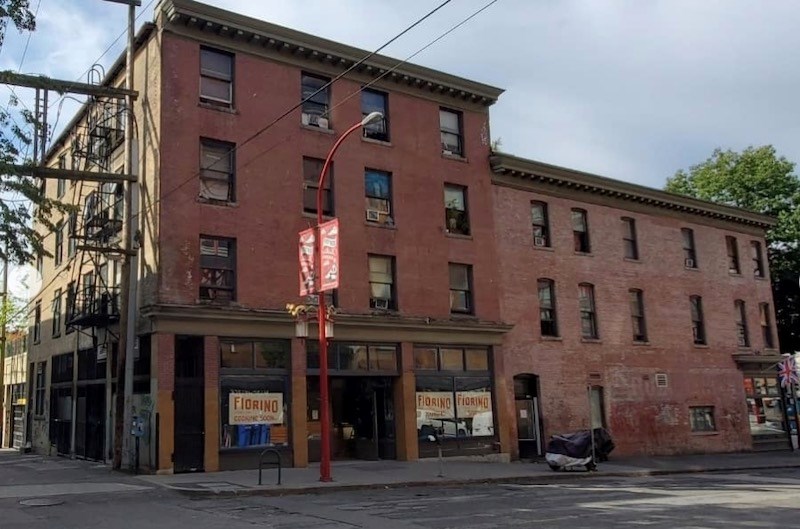 Take in casual traditional bites during the day or sit down for a drink and eat in the evening.
A long-standing cafe and restaurant in Vancouver's Chinatown is almost set to reappear as a whole new concept showcasing Italian street food.
Fiorino, celebrating the food and flavors of Florence, Italy, aims to open in late September.
The new restaurant is at 212 East Georgia Street, in the 60-seat space that previously housed Caffe Brixton and Wheat & Barley, though current business owners recognize the century-old place has deep roots as a restaurant.
"Our home in eastern Georgia has had many different lives since it was built in 1910. We are delighted to contribute to the history of these historic buildings," Fiorino said on Instagram. "The heart of this place has always been a restaurant and we look forward to continuing this legacy by serving friends old and new!"
Passionate Fiorino owner Giovanni Mascagni shared his origin story and vision for the business with the West Coast Food publication, explaining how a childhood favorite snack – a simple sandwich made from schiacciata, a focaccia-like bread – which he loved from Florence inspired him to come up with a plan to open a day and night place in Vancouver that could serve casual, hand-made meals by day and move to a place for drinks and small plates in the evening.
We don't know many official menu details at this point, but Fiorino has teased a reel of "menu tasting" on Instagram, and it looks like a whole range of bites, like arancini, meats, spreads, and more are in store.
Fiorino is currently in the hiring process. Follow them @fiorino_isf on Instagram for more updates.