Beach Museum Exhibition Combines Animals, Cultures and Artistic Styles | Characteristics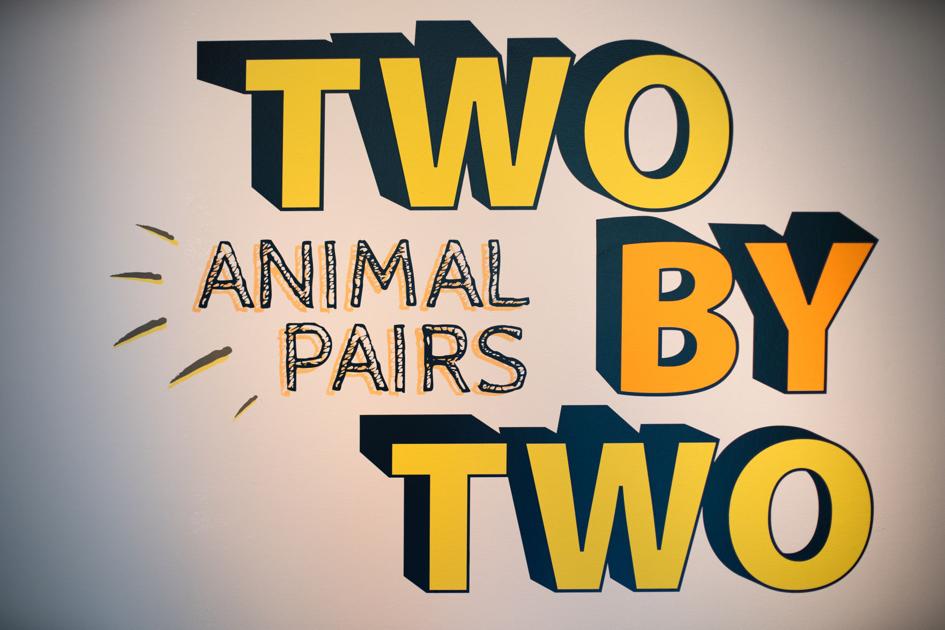 The animals came to walk two by two to the Beach Museum of Art.
"Two by Two: Animal Pairs" features sets of animals depicted in different styles and media. Inspired by the theme of the American Library Association's summer reading program "Tales and Tails" at the Manhattan Public Library, the pairs on display can teach children to compare and contrast both the art itself. , but also the way different cultures view animals.
"It's kind of like Noah's Ark," said Kathrine Schlageck, associate curator of education and curator of the exhibition.
The museum is now open by appointment and plans to reopen fully on August 24. "Two by Two" consists of 13 pairs of artwork depicting animals in the physical exhibit. Additional pairs can be viewed on the Beach Museum website.
In order to complement the summer reading program schedule, Schlageck said she wanted to select very different pieces as it gave students the opportunity to examine each item closely and notice the similarities and differences.
"Watching art is a great way to develop observational skills," she said. "It's a good critical thinking activity.
Some pieces are more realistic, like a lithograph of an elephant created by Caroline Thorington, a native of Kansas and a K-State graduate. The design is associated with that of Kansas artist John Steuart Curry, who for some time traveled with the Ringling Bros. and Barnum and Bailey Circus.
Others are more abstract and attempt to communicate something about culture or traditions, such as a drawing by printmaker Osage and University of Kansas professor Norman Akers. It represents a turtle and the creation story that the Earth was created on its back.
"You can ask if this is more of a scientific drawing or is it something that has additional meanings?" Schlageck said.
Schlageck also wanted to incorporate pieces from a wide variety of cultures. The artists included have their origins in Kansas, New Mexico, India, Mali and more.
"Art is a great way to learn about different cultures and how different cultures think," she said. "It's an accessible way to learn something different. It can be scary, but learning more through artwork can be a friendly way. "
It can also demonstrate how cultures can be similar. A headdress from Mali in West Africa was used in agricultural ceremonies. It is linked to a story of the Bamana people and of a half-antelope, half-human figure who taught agriculture to humans. Schlageck linked its importance in agriculture to the importance of agriculture in Kansas.
"If you go through other cultures, you see the same types of stories," she said.
One pair, one of Schlageck's favorites, illustrates this phenomenon particularly well: a set of owls, one by Midwestern artist Maurice Bebb and the other by Indian printmaker Jyoti Bhatt. Bebb's piece is a detailed ornithological drawing of a screaming owl. Bhatt's work is more spiritual and uses the owl as a messenger from the gods. While the two use completely different styles and approaches, Schlageck said visiting children can always find similarities.
"They are completely different but both owls have yellow eyes," she said.
These interactions during the museum's gradual reopening have been a relief, Schlageck said. The museum will be celebrating its 25th anniversary this fall, and she said they are grateful to be able to celebrate with people in the galleries. She said the in-person training opportunities are exciting for employees and customers.
"The families are delighted to be back," she said. "I think they really felt it too."
"Two by Two: Animal Pairs" will be available on beach.k-state.edu and at the Beach Museum of Art until December 18. The gallery is only open by appointment until August 24. Contact the museum at 785-532-7718 or [email protected]