Andreja Kulunčić: You betrayed the party just when you should have helped it – Announcements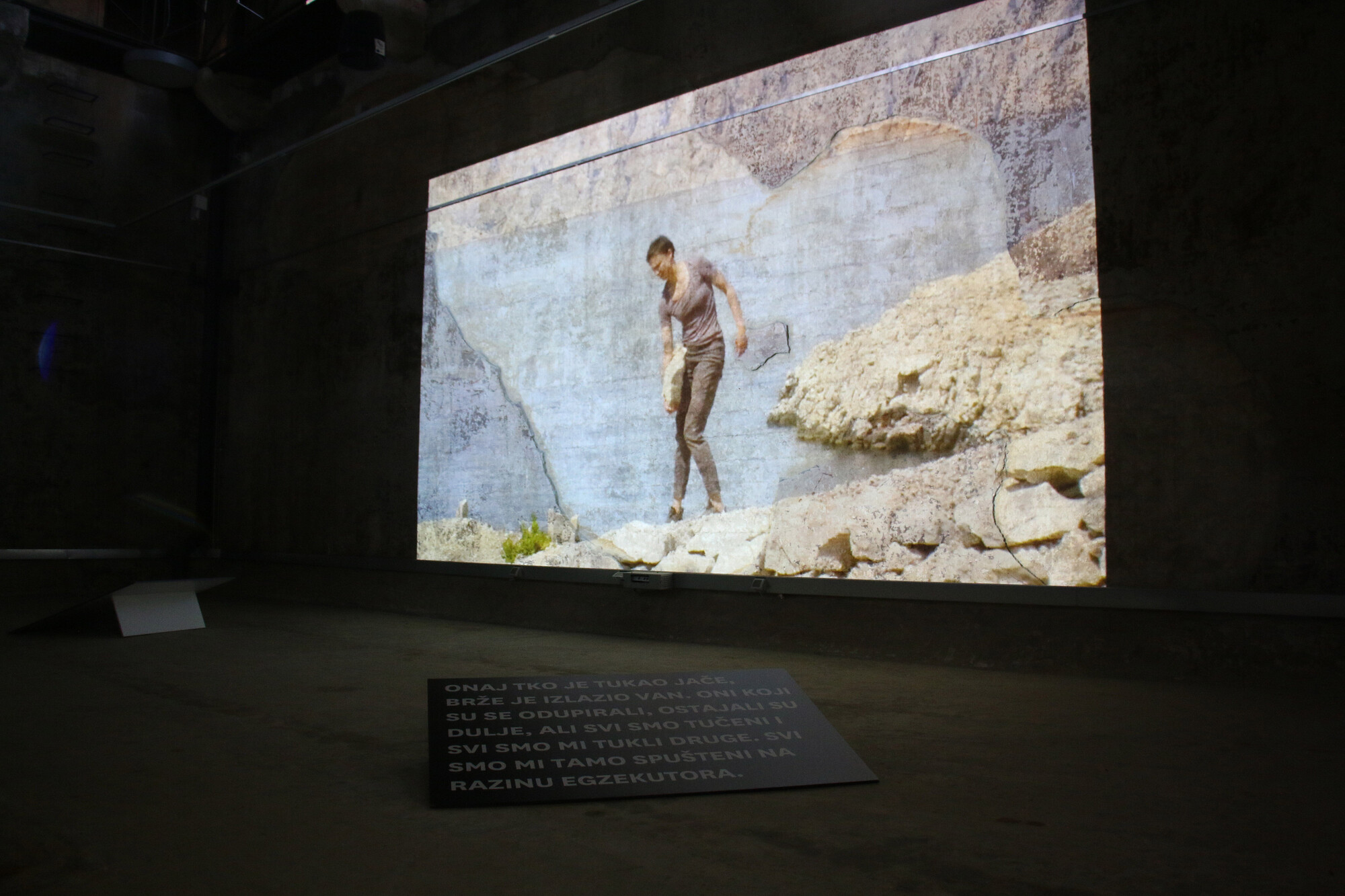 Andreja Kulunčić's research project, You betrayed the party just when you should have helped is a rhizomatic approach that aims to question the transformation of the body subjected to self-colonization in order to survive in a traumatic environment, and to present ways of activating a symbolic place devoid of modern forms of public recognition. In 2019, Andreja Kulunčić, with Renata Jambrešić Kirin and Dubravka Stijačić began to research the apparatus of coercion behind the oppression of women in the political camps of Goli Otok and Sveti Grgur, two islands located in the Adriatic Sea. The forced labor camp was established in 1949, as the Yugoslav Communist Party's response to the rift between Tito and Stalin, with the intention of "re-educating" politically disloyal members; it operated until 1956. More than 850 women were interned there at one time or another, accused of links with the Cominform. The camp regime threatened their reproductive health, sense of ethical responsibility and concern for others, and excluded their gender. The convicts were forced to punish, monitor and question each other, which, combined with hard work, resulted in deep trauma and a long silence from the women.
The project deconstructs the intentional amnesia surrounding women's stories about Goli Otok and Sveti Grgur, opening a passage to memory. In doing so, he achieves a subversive commemorative form – a anti-monument – which does not impose memory but seeks it in the renewed impregnation of disputed memories, as well as the knowledge and feelings of the spectator. The anti-monument opens the process of decentralized collective memory as one of the filters of acceptance of the past.
The exhibition that borrows the title of the project You betrayed the party just when you should have helped is divided into three stations: a place of gestural interpretation of the daily tortures endured by island women in the form of a four-channel video installation, a collaboration with dancer Zrinka Užbinec, saxophonist Jasna Jovićević and singer Annette Giesrieg ; a space for reflection and complementary reflection containing visual materials resulting from artistic research; and a participation area, carried out daily by the artist herself through various actions developed in collaboration with the public. Inside the rooms of the museum, the visitor becomes, successively, guardian of memory, actor of the artistic process, and witness of a contingent history.
Andreja Kulunčić's work has been featured in international exhibitions including: Documenta11; Manifesta 4, Frankfurt/Main; 8th Istanbul Biennial; Liverpool Biennial 04; Tirana Biennial 3; 10. Triennale-India, and in group exhibitions in museums: Whitney Museum of American Art; PS1; MUAC, Mexico; Palace of Tokyo; Garage Museum; Kumu Art Museum, Tallinn; MSU, Zagreb; MMSU, Rijeka; Lentos Kunstmuseum; Museum of Modern Art, Saint-Etienne; MSU, Ljubljana; MSUV, Novi Sad; MSU, Belgrade; Ludwigmuseum.
Public programs
Round table: "The Female Side of Goli Otok"
Tuesday, February 22, 6-7 p.m. CET
Participants: Irena Bekić, Renata Jambrešić Kirin, Andreja Kulunčić, Anca Verona Mihuleț, Dubravka Stijačić
Reading evenings
Wednesday, February 23, 6:00 p.m. CET
Friday March 4, 6 p.m. CET; Friday, March 11, 6:00 p.m. CET
Excerpts from historical and theoretical books that allow visitors to immerse themselves in the latest discourses related to the themes of camp, trauma and gender specificity will be read and discussed. The program is led by anthropologists Renata Jambrešić Kirin and Sarah Czerny and feminist theorist Brigita Miloš.
The workshop "850 women for 850 women", coordinated by Andreja Kulunčić
Every week, Wednesday and Friday at 4 p.m. CET
Thursday, Saturday and Sunday at 12:00 CET
By making the figurines, the participants contribute to the creation of a mobile monument of 850 terracotta sculptures which will be exhibited in the future as a complete work.
Production: Association MAPA / Maja Marković and Association Goli Otok "Ante Zemljar" / Darko Bavoljak.