Abstract painter Cyndi Horn is Butterfield Garage's featured artist for June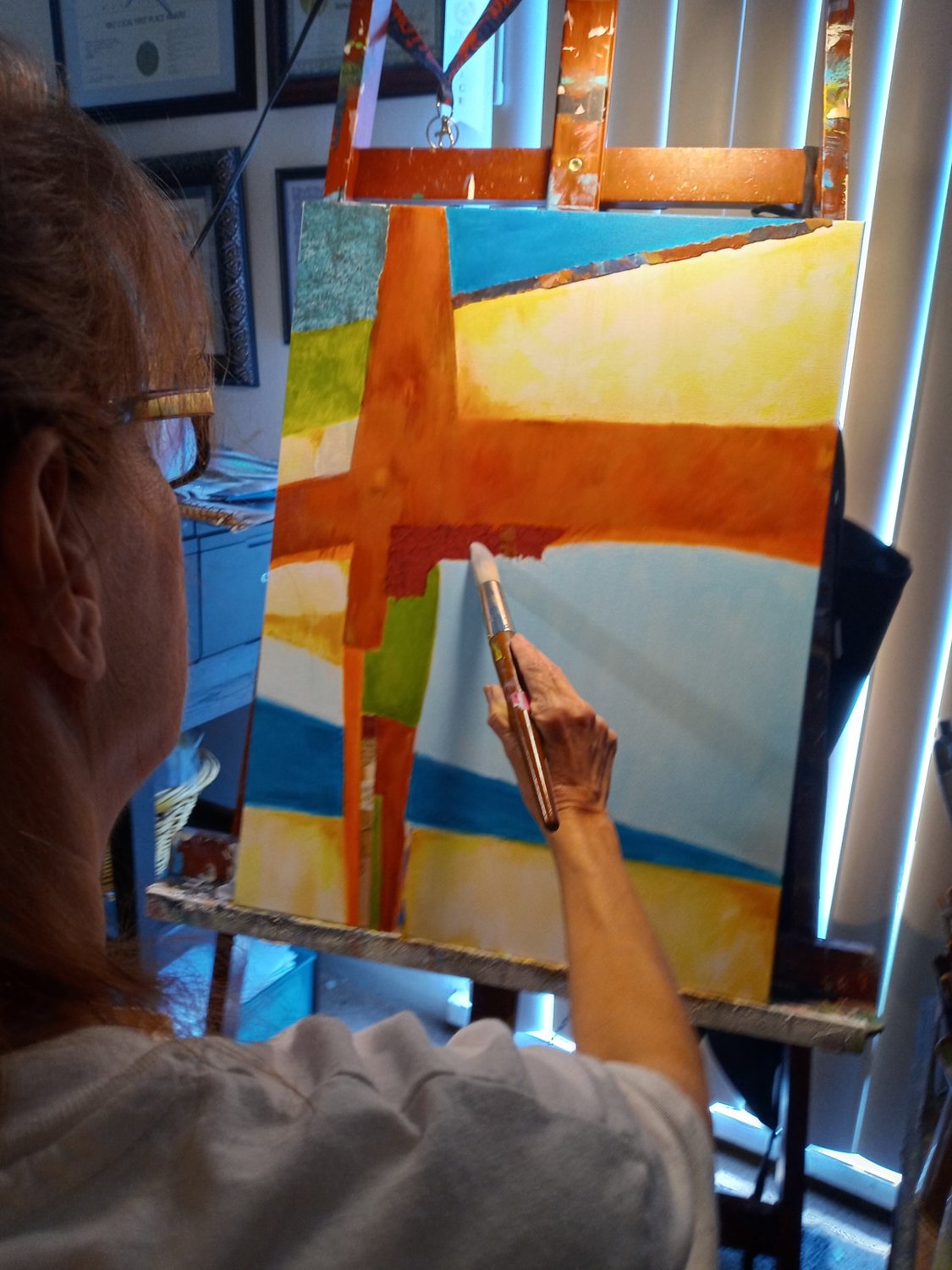 Butterfield Garage's featured artist for the month of June is abstract painter Cyndi Horn. His latest series of mixed cruciform and minimalist canvases will be exhibited.
Horn graduated from Florida State University with a degree in graphic design. Most of her career has been spent in design studios, advertising agencies and broadcast television networks where she was recognized locally and nationally with the Addy Awards.
She painted at a very young age for meditation and gratification and only returned to fine art in 2014, when she moved from Atlanta, Georgia, Florida.
His influence on design provides a solid foundation for his non-objective work. Using color, line, shapes, textures and text in her multimedia pieces, she works intuitively, allowing her impulses to drive the direction taken by the piece. Simplifying and creating a visual rhythm is the underlying aesthetic of his work.
Horn became fascinated by the use of cruciforms as a unifying structure, in which she divides the web into active and calm zones. The crisscrossing crossings and adjacent elements are intended to captivate the viewer's imagination. His minimalist paintings are simple and uncluttered compositions that evoke through color or shape a moment of expansion and rest.
Horn is a member of the Society of Mixed Media Artists and has won several awards in the group's exhibitions. She has been a member of the Butterfield Garage Gallery for two years.
Butterfield Garage is located at 137 King Street in St. Augustine.